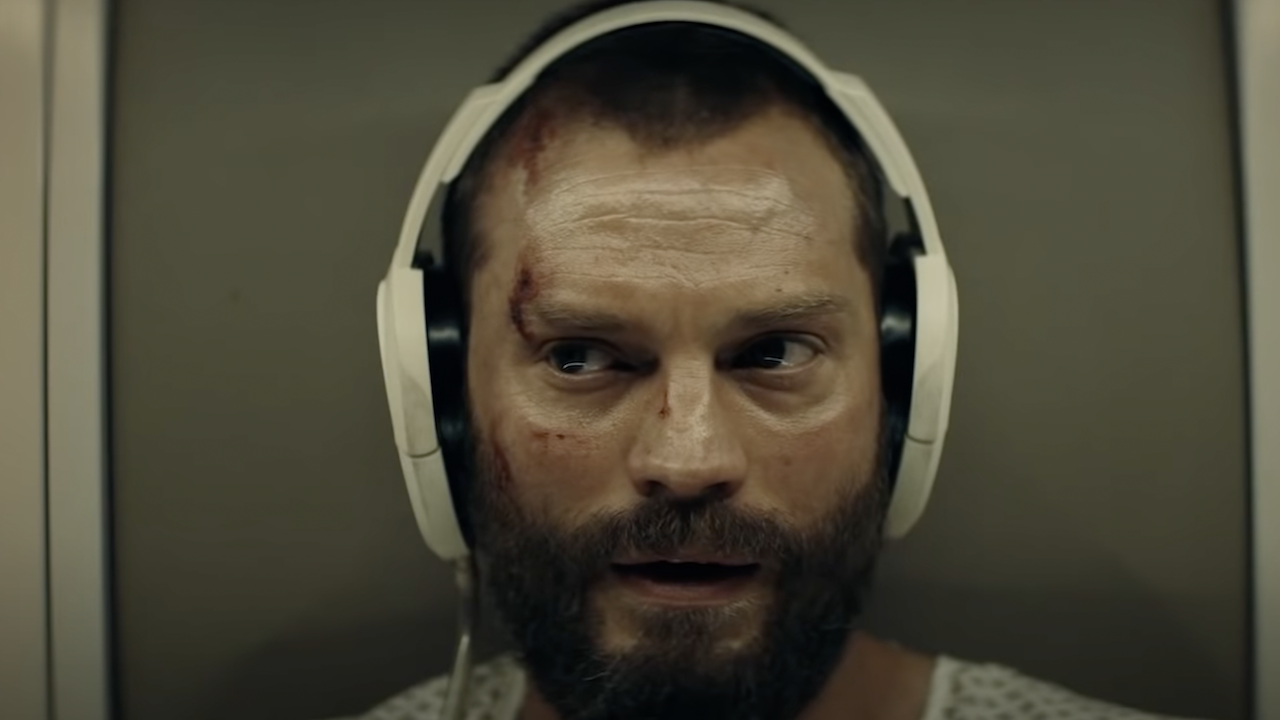 The Tourist offers darkly comic thrills that will have you hollering 'WTF' in the very best way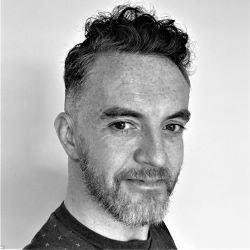 ---
Jamie Dornan doesn't know who he is or who wants him dead in this violent, funny Stan miniseries. One thing Stephen A Russell does know—The Tourist is a dust-covered delight.
The high bar for spectacular needle drops has already been set for 2022 by new Stan show The Tourist. Picture the scene: The Fall and Belfast star Jamie Dornan's unnamed lead has just endured a frustrating logic tussle with a scowling road stop attendant who insists he must sign his name to collect the key to the toilet out back.
Brushing off the unnecessary contretemps, this handsome Northern Irish traveller hits the road in a beat-up car that would not look out of place in the annual Shitbox Rally. Flicking the radio on, he's greeted by the husky excellence that is Kim Carnes' classic 'Bette Davis Eyes', singing along to considerably less tuneful effect.
A brilliant moment, it could easily be the start of an outback rom-com in the mould of Top End Wedding. But this is the latest thriller from British brotherly writing duo Harry and Jack Williams, who penned shows like The Missing and Liar. So it's hardly surprising when the Tourism Australia-appropriate establishing shots of South Australia's monumentally rugged Flinders Ranges reveal that he's being tailed by a thunderous truck bearing down on him, horn blaring like a scene from Mad Max: Fury Road.
The chase that ensues is bone-crunchingly cinematic, winding up with Dornan run off the road, lying battered and bloody. Jump to the local hospital and Patti Cake$ star Danielle Macdonald's local traffic cop Helen, taking her first tentative steps into the detective game. She has the unenviable task of figuring out what exactly happened, even though the tourist has no memory of who he is or who could possibly want him dead.
It's a cracking set-up for what turns out to be an intriguingly chameleonic show. It shares just as much in common with the 'who can you trust?' small-town chills of Wake in Fright as it does with the acerbic witticism of Phoebe Waller-Bridge's Fleabag, on which the Williams brothers were exec producers. Directors Chris Sweeney and Daniel Nettheim really lean into its wildly atonal turns in a way that recalls Kate Winslet vehicle The Dressmaker.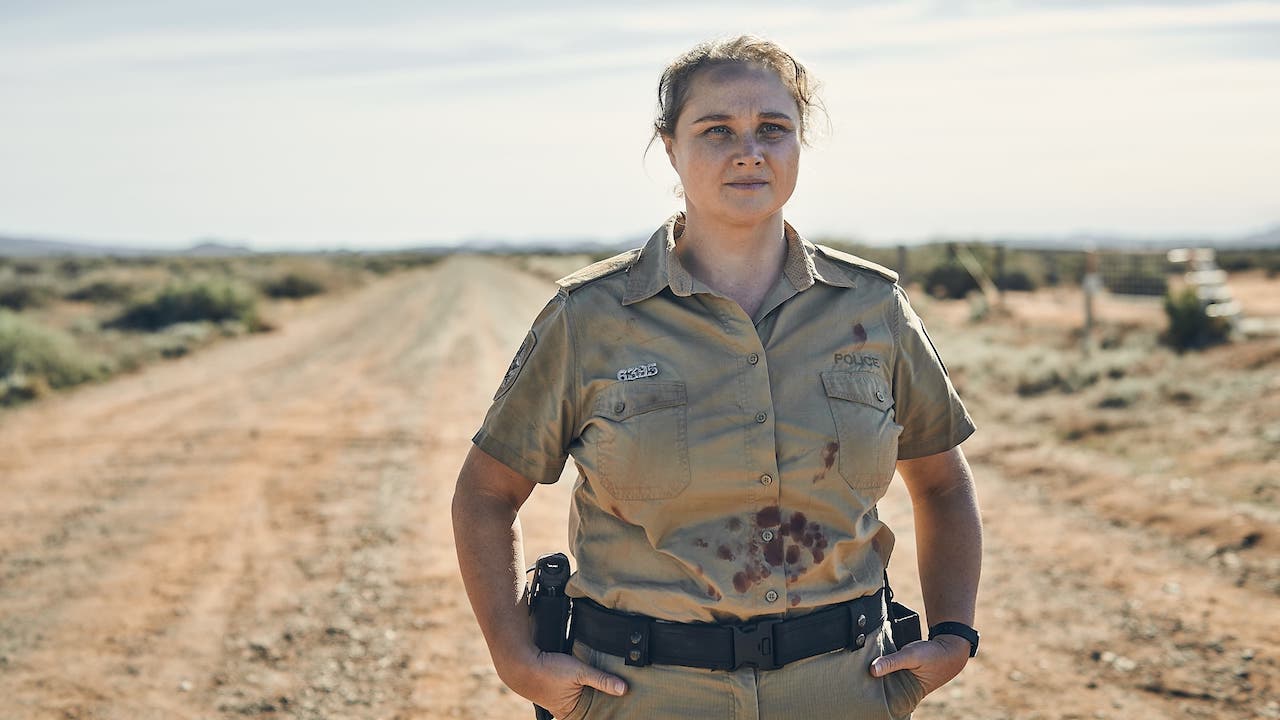 Dornan, a charismatic lead who can easily slip between these modes, revels in the slippery edges of a character whose reliability is constantly questioned. There's a strangely menacing glint in his eye that has us second-guessing just how much he actually knows. Then, a beat later, he's winningly goofy.
Constantly second-guessing our handle on what we think is happening, it's quick-witted crack ripe for bingeing, because you won't want to wait for the answers. Like why is Love Me star Shalom Brune-Franklin's server Luci so keen to tag along on Dornan's death-defying whodunnit crusade, despite nearly dying in a second dramatic attempt on his life? Why is an ever-welcome Damon Herriman's big-city detective Lachlan, called in to get a handle on the case, so unwilling to let his local rookie counterpart—played with abundant charm by SeaChange actor Kamil Ellis—report back to base? Who is Lachlan calling to talk top cooking tips with at 10am every day? And why is this regular aside so darn funny?
Sign up for Flicks updates
For all the drama centred on missing people buried alive, sandstorms, and the gruesome sight of a man's brains dashed out by repeated introduction to a truck door, these flashes of comic relief keep lighting up. Sometimes at one and the same time.
Like a running joke with Ólafur Darri Ólafsson's hulking American villain Billy, who has a Home Alone-like habit of not dying, no matter how many hectic injuries befall him. The late introduction of The Slap star Alex Dimitriades as a vicious European Greek gangster is flat out wacky and we're here for it, as we are for the Scooby Gang-like bond forged between Helen, Luci, and the stranger.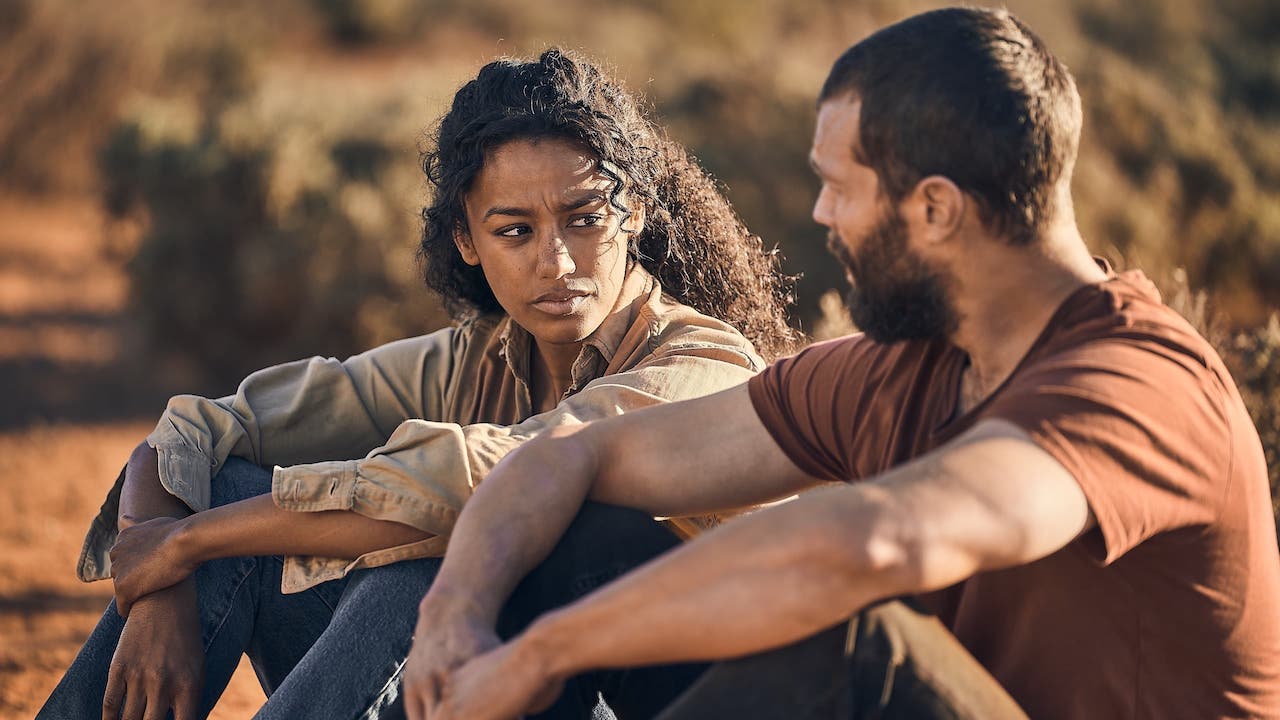 Plus there are misty-eyed beats in the quiet moments, like Helen coming to terms with her emotionally manipulative boyfriend, and her struggles with weight-related self-esteem issues. When a ridiculous situation sees her hiding out in a motel with the tourist, their jaunt across the road to a Frida Kahlo-inspired Mexican restaurant for a feast washed down with one too many dirty martinis is gorgeous hurrah moment.
Each unlikely twist just made me like this bonkers show all the more, even when it's pulling ridiculous stuff like Dornan's character somehow not knowing how to drive stick despite growing up in Northern Ireland where it's entirely common practice. Any minor hiccup is banished by the level of loving detail folded into even the most minor characters. Top marks to the diner owner whose pooch named Mariah loves to poop on the floor.
So very far from shit, The Tourist's glorious cinematography is as commanding as its off-the-wall performances, adding up to a hit that may just match that needle drop in becoming one of the finest offerings of 2022.