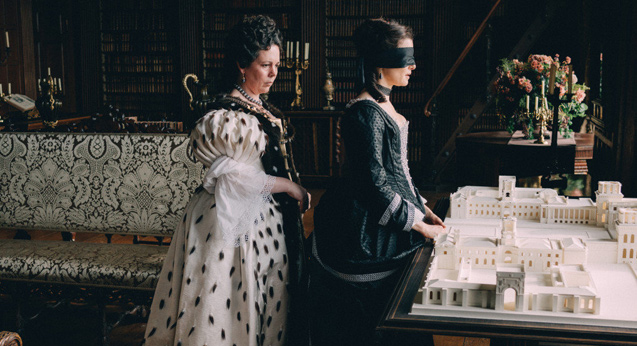 Strange, twisted, darkly funny—The Favourite is one of a kind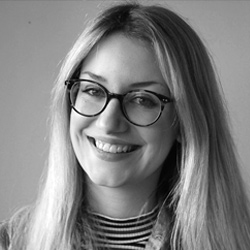 ---
Two cousins (Rachel Weisz and Emma Stone) jockey for influence and power during the reign of Queen Anne (Olivia Colman) in this political comedy-drama from the Oscar-nominated director of The Lobster. Critic Katie Parker says it's truly one of a kind.
---
"Love has its limits." "Well, it shouldn't." This exchange, which takes place in the opening scene of The Favourite, could plausibly be from any of Yorgos Lanthimos' small yet notorious catalogue of films. From Dogtooth, to The Lobster, to The Killing of a Sacred Deer, the Greek director and cinema darling has something of a preoccupation with emotional barriers—and what happens when they are transgressed.
Set in 18th Century England, The Favourite focuses on a love triangle of sorts between the dippy, gout-ridden Queen Anne (Olivia Coleman), her confidant Sarah Churchill (Rachel Weisz) and Churchill's cousin Abigail (Emma Stone).
Beginning as down-and-out Abigail arrives at court hoping Sarah can find her employment there, she quickly gleans the true nature of Sarah and Anne's relationship—and Anne's emotional vulnerability—and sets out to usurp her cousin in both Anne's heart and court.
As much as those opening lines may feel perfectly Lanthimos-esque, The Favourite is the first of his films not to be scripted in collaboration with screenwriter Efthymis Filippou. In fact, first drafted in 1998 by Deborah Davis (and more recently 'freshened up' by Tony McNamara) the script—originally titled Balance of Power—has been floating around for 20 years.
For a director now notorious for the eerie, stilted, stylised way his characters usually interact, this is a significant departure for Lanthimos: though The Favourite could not be said to be naturalistic as such, the dialogue is certainly more normal that that of say, Sacred Deer.
Sign up for Flicks updates
Initially this feels a little bit like a loss—I love that weird shit—yet quickly his signature uncanny emerges, strangely, subtly in other ways: audio overlaps for extended periods between scenes; a fish-eye lens is used to repeatedly distort our view; 17 rabbits, each representing one of Queen Anne's still-born children, run amok.
With a suitably opaque—and for some perhaps a little bit infuriating—ending, The Favourite is a rare period drama that goes beyond merely re-hashing a sensationalised past. Instead, Lanthimos uses this fascinating, and apparently forgotten, moment in history to create a strange, twisted and darkly funny love story that is truly one of a kind.