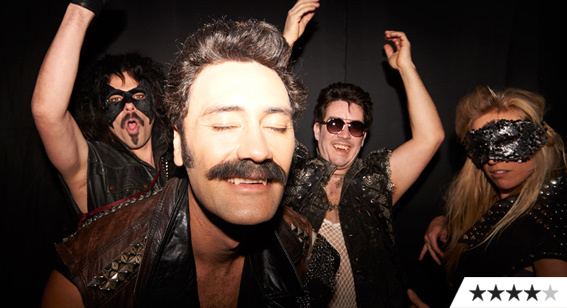 Review: What We Do in the Shadows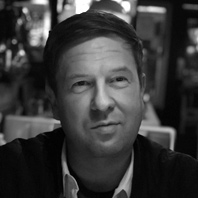 ---
Kiwi cinematic comedy comes of age with this winning mockumentary that fuses mass appeal with a wholly uncompromised New Zealand-ness. Beyond the pleasures of the film itself, it projects the idea of a New Zealand comedy community along the lines of the Apatow crew or the SNL gang, which enhances the proceedings to no end.
Nailing the low-key vibe necessary for any mockumentary to work, the unassuming film mines plenty of humour from both its Wellington flat setting, and the supernatural nature of its characters. Co-director/star Taika Waititi's charming dandy Viago is the viewer's guide into this world, but it's fellow director Jemaine Clement's Vladislav and co-star Jonathan Brugh's Deacon who generate most of the best jokes.
Clement's physicality has rarely been better employed – his mastery of movement is leagues beyond that of any Kiwi comic actor. Rhys Darby's small role as a local werewolf is perfectly balanced, and Jackie van Beek makes a big impression as a wannabe vampire – let's see more of her. Cori Gonzalez-Macuer's deadpan delivery often feels a little too flat, but he doesn't derail proceedings.
The utility on display in this film is remarkable – they clearly had very little money, but the humour never suffers for it. After this, nobody else in our part of the world has any excuses.
I've seen What We Do in the Shadows twice now, and it only got better on second viewing. It's an instant classic ready for enduring cult success, and one of the funniest films New Zealand has ever produced.