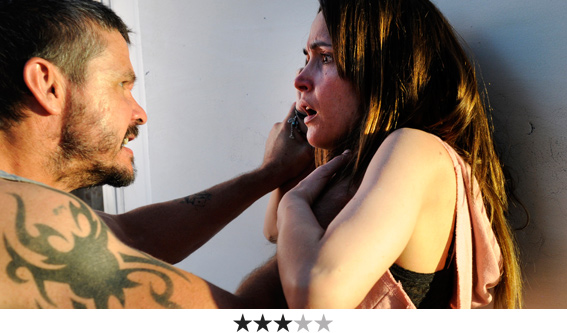 ---
In what might be the ambitious undertaking of the year, The Turning is a compendium film in which seventeen Australian directors interpret Tim Winton's beloved book. It's a series of short films tied together by the characters who thread through the chapters, played by different actors in different incarnations.
Curated by producer and director Robert Connolly (Balibo), the films are liberally scattered with big names, both in front of and behind the camera. On the acting front Rose Byrne is exceptional as Rae, a woman battling through a dangerous relationship. Other star turns come courtesy of Cate Blanchett, Miranda Otto, Hugo Weaving and David Wenham.
Amongst the directors, Justin Kurzel's (Snowtown) chapter alone makes the film worth seeing. Making the jump across from the side of the actors, Mia Wasikowska's directorial debut is incredibly deft, and compellingly dark. Inevitably, some of the vignettes work better than others. Some feel faithful to the point of being literal – it's the bolder, looser interpretations such as those from video artist Shaun Gladwell and Stephen Page (Bangarra Dance Theatre) that help to energise the film.
This is a project of stirring scope, and an off-beat philosophical bent. The overall effect is of a sprawling, largely alien landscape, bubbling over with tension, danger and lives of quiet desperation. It's not a perfect film, instead it's an odd conglomeration of different stories bound together by one place – and there you go, a metaphor.