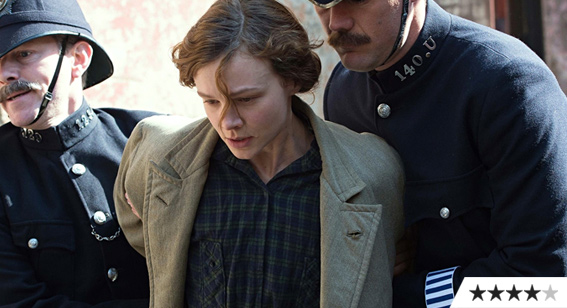 Review: Suffragette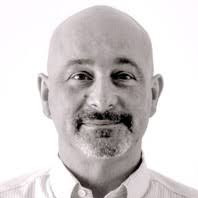 ---
The tale of one woman's brave stand against injustice, Suffragette is a gruelling history lesson, alleviated by flashes of heartache and humour. We follow fictional protagonist Maud Watts (Carey Mulligan), from humble early 20th Century London laundress, wife, and mother, to fully fledged suffragette, committing acts of civil disobedience in a bid to achieve voting rights and fair pay for women.
Director Sarah Gavron (Brick Lane) and screenwriter, Abi Morgan (The Iron Lady), focus on Maud as representative of those unheralded, anonymous women who turned the tide of British patriarchy. Backed by a top-notch cast, featuring Helena Bonham Carter and a brief, powerful cameo by Meryl Streep as Emmeline Pankhurst, it's refreshing to see men in supporting roles usually occupied by heroes' wives and mums. It'd be easy to label them cardboard-cut-out, female-hating stereotypes, but Ben Whishaw's acting chops lend Maud's unsympathetic husband a third dimension, whilst Brendan Gleeson's Police Inspector, representing the brutal patriarchal backlash, even comes to question his repressive role.
Is this the best portrayal of the suffrage movement? Probably not (the script never quite shakes a "this is important" historical drama finger-wagging), but it's the best we have on film so far for a period in history deserving more attention. A tough but riveting watch, with all-round excellent performances, it's Mulligan's bravura turn that lingers. Expect award nods for all involved in evoking the superbly realised costumes and sets (the centrepiece scene at Epsom Derby's a standout), and for Carey Mulligan's essential Oscar-voter-viewing turn.