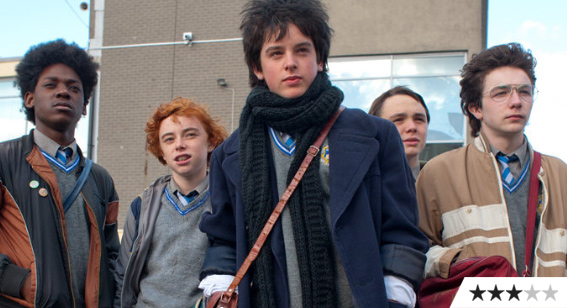 Review: 'Sing Street' is a Bitter-Sweet, Sparky Teen Romance Musical Done 90% Right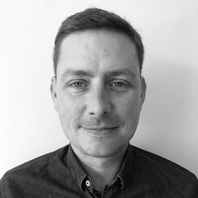 ---
The wish-fulfilment film is one of the trickier genres to grasp. Make the reality too tough and the wish won't take flight; but make the fulfilment part too easy and it just looks like lies. Master of the bitter-sweet musical, having made the glorious Once and the surprisingly non-shit Begin Again, Irish writer/director John Carney gets the balance 90% right with this sparky teen romance, set in dreary 1980s Dublin.
With his parents' marriage groaning apart, poor Cosmo (the winning Ferdia Walsh-Peelo) is forced to downgrade to the awful Synge Street Christian Brothers School, where he faces all sorts of daily indignities. Encouraged by older brother Brendan (Jack Reynor), not to mention a massive crush on local beauty Raphina (Lucy Boynton, who isn't actually Irish, although you'd never guess it), Cosmo forms the eponymous band and things start to look irrepressibly up.
If there were an Oscar – no, scratch that, a Lifetime Achievement Award – for capturing the alchemy of composing songs on screen, it could only go to Carney. Sing Street's self-penned numbers such as Riddle Of The Model and Drive It Like You Stole It are spot-on pastiches of 1980s pop posturers Duran Duran and The Cure, played just badly enough to convince. And the central romance perfectly captures young love's awkward ardour. Frankly, it's so well done that when, in the last act, Cosmo's wish fulfilment breaks the ceiling of all believability, the chances are you'll be too charmed to care.
Also Worth Watching: Once, We Are the Best, Scott Pilgrim Vs the World