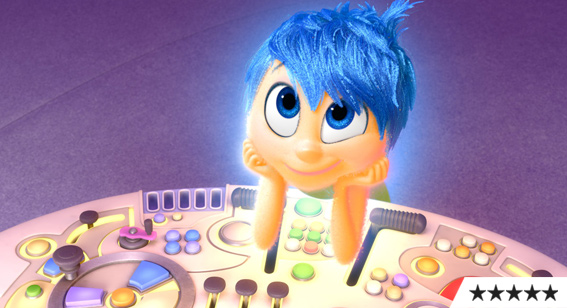 Review: Inside Out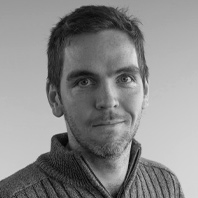 ---
Pixar delivered a golden trifecta a few years ago with Wall.E, Up, and Toy Story 3, immersing kids in bright worlds with colourful characters while brilliant storytelling caused those young 'uns to stare awkwardly at their weeping parents. That brilliance returns with Inside Out, and it's more challenging than anything the studio's done before.
Set in the mind of 11-year-old Riley, the film follows Joy, Sadness, Anger, Fear and Disgust – personified emotions that 'pilot' the young girl's decisions. The concept is deceptively simple, one that Pixar explores to a deep and vast degree. While some interpretations of brain activity are easy to follow, like a choo choo train of thought, others are surprisingly complex, like dimensional deconstruction through abstract thinking (yes, really).
A young audience won't make complete rational sense of this psychological world, but like any given episode of Adventure Time, such an understanding isn't necessary to enjoy the ride. The fiendishly clever jokes come thick and fast, including a running gag about a chewing gum commercial with a catchy jingle and a concluding montage of other people's (and animals') minds that breaks the hilarity barometer.
At a glance, there doesn't appear to be much going on with Riley's personal story beyond the struggle of moving house. But for Joy and Sadness, Riley's confusion equates to being thrown out of 'headquarters' and into the wider world of her quaking mentality, leaving it up to Anger, Fear and Disgust to take control.
It's staggering how coordinated these converging storylines are and how far they go to illustrate the inner conflict a child can experience. Pixar aren't afraid to take its audience to darker territories either, and when they do, a simple story about moving house becomes an achingly moving farewell to childhood.