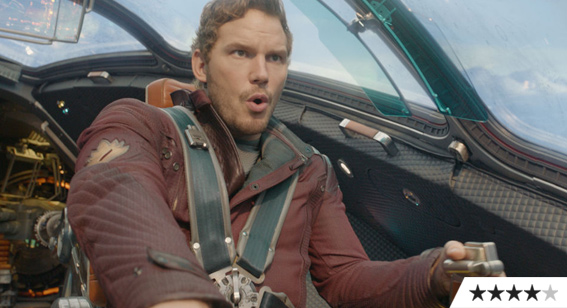 Review: Guardians of the Galaxy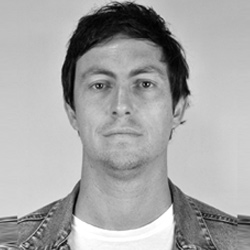 ---
Marvel's latest gamble shows the studio is riding a wave of self-confidence across mountains of cash in the wake of successfully defying Hollywood common sense by hiring directors like cult favourite Shane Black (Iron Man 3) and a couple of guys best known for TV's Arrested Development and Community (Captain America: The Winter Soldier) to look after some of their most lucrative properties. They've upped the stakes here by pairing James Gunn, director of Slither and Super – neither of which troubled box office bean counters – with some of Marvel's craziest characters in the form of Guardians of the Galaxy, and the result is an exciting thrill-ride that strikes a brilliant balance between jaw-dropping space scenes, anarchic wit and bountiful belly laughs.
Coming across as perhaps the least shackled by the requirements of a typical origin story of any Marvel film to date, Guardians of the Galaxy quickly dispenses with its dramatic back story right up front, before picking up years later with Peter Quill (the wisecracking Chris Pratt) embarking on a futuristic Indiana Jones-like heist prologue that sets the visually spectacular, quip-heavy tone.
From here, Gunn's universe-building proves assured, quickly rolling out all manner of crazy-coloured, CGI and prosthetic-wearing aliens free of any need to keep things grounded for simple Earthlings. By the time a raccoon and a walking tree turn up and talk to each other it's just the latest oddity to behold, and the pair become crucial elements of the film's quintet of heroes (alongside Zoe Saldana and Dave Bautista), all of whom boast scene-stealing moments and the charisma to balance Pratt's star turn.
While it may lack a great villain, there's so much awesomeness going on with Guardians that there's almost no room for one. I'm gunning for part two.