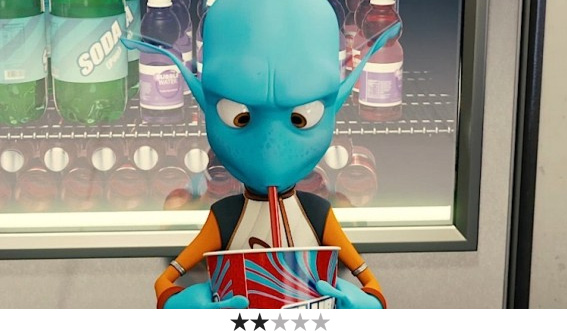 Review: Escape from Planet Earth 3D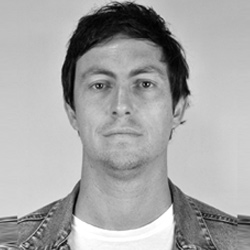 ---
Animated family sci-fi about superstar alien explorer Scorch Supernova (voiced by Brendan Fraser) who embarks on an expedition to a notoriously dangerous planet, only to be captured by the most feared creatures in the entire galaxy: the human race. Screening in 3D and 2D.
---
A bright, loud assault on the senses, Escape from Planet Earth uses overstimulation to paper over what adults will perceive as a lack of interesting plot, voice performances or humour. Kids won't bat an eyelid at those deficits, though, as they're swept away on an intergalactic rescue mission that travels from candy-coloured alien planet Baab (infected with Earth-like levels of sponsorship and celebrity culture) to a non-descript Earth that doesn't comprise much more than a desert, a 7-11 and a dingy Area 51. But with a diverse range of alien creatures to eyeball, a precocious, ill-disciplined and annoying Baab child to identify with and some fart jokes to go along with its adventurous tale, Escape from Planet Earth should keep little ones well-entertained.
The rest of the audience will feel a little short-changed however, as Rainmaker Entertainment's first foray into animated feature films after banking piles of cash with direct-to-DVD Barbie titles feels more akin to a bigger version of something from the video store shelf. Rather than a real attempt to mix it up with the Pixars and DreamWorks of the world, Escape from Planet Earth just goes through the motions, reeling in a cast that includes Rob Corddry, Brendan Fraser, Sarah Jessica Parker, William Shatner and Jessica Alba to no real benefit, and content to pitch most of its plot twists and gags squarely at kids rather than keeping adults in mind. Sure, there's the odd pop culture reference for grown-ups, but by and large this'll fail to entertain adult minds as it's neither exciting enough an adventure or slapstick-heavy enough to join kids in enjoying what for them will prove perfectly serviceable.