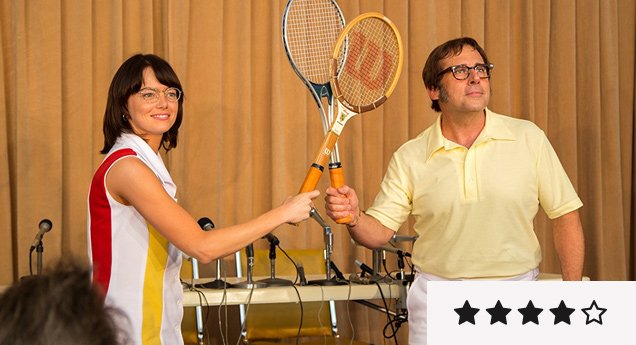 Review: 'Battle of the Sexes' Benefits From Winning Lead Performances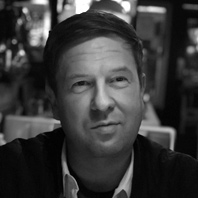 ---
A breezy, funny film about serious subject matter, Battle of the Sexes benefits from some winning lead performances and the admirably light touch of co-directors Jonathan Dayton and Valerie Faris (Little Miss Sunshine).
This was always going to be about more than just the actual tennis match between Billie Jean King and Bobby Riggs, but it's notable how late in the picture the notion even arises.
Prior to that, the film mines a lot of rousing pathos out of the King-led stand that female tennis players took in the name of equal rights in the professional game. It also lingers wistfully on the romance between the married King and her hairdresser, Marilyn Barnett (Andrea Riseborough) that occurred around the same time.
At first glance, Stone's performance appears to be embodying the film's sunlit tone, but as the film progresses, the character's steely resolve really begins to shine through, ensuring Stone's presence in the next awards round.
The film's portrait of Bobby Riggs is generous. Rendered somewhat sympathetically by the small hints of Michael Scott and Gru (Carell's characters from The Office and Despicable Me) that can be identified, he is shown to be a buffoonish but decent man who leaned into the sexist rhetoric surrounding the event simply because he enjoyed the attention doing so brought him.
Supporting players Alan Cumming, Sarah Silverman and Natalie Morales all bouy the film's entertainement value with spririted turns alongside slightly random appearances from the likes of Elisabeth Shue and Fred Armisen.
As is often the case with films about recent historical events that reflect the contemporary cultural and political discourse, some of the dialogue here can't help but feel a little too informed by hindsight, but that never detracts from the film's optimistic outlook and positive lasting impression.