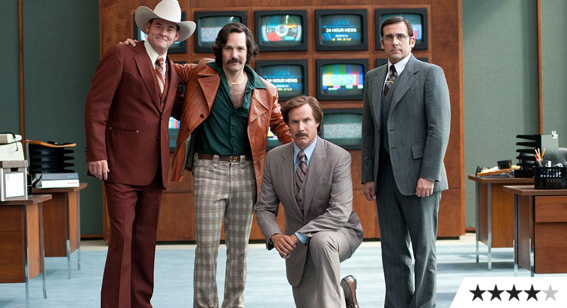 Review: Anchorman 2: The Legend Continues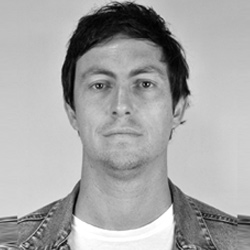 ---
In 2004 Anchorman: The Legend of Ron Burgundy arrived in hilarious fashion just before the world hit Peak Ferrell. Suitably outrageous and over-the-top, it set a high bar that its lead would struggle to match as he went on to do "it's Will Ferrell as a kids' soccer coach/Nascar driver/basketball player" films and – for a couple of years there – seemed to have outstayed his welcome.
Almost a decade later, Anchorman 2: The Legend Continues arrives in theatres after countless quotable Burgundy-isms have entered day-to-day conversation and while the original continues to flourish on TV and home video. It's a bit of pressure to live up to, but right away you get the feeling that Ferrell has been itching to get into character as Burgundy again – it's a role ideally suited to both his deadpan and manic performance settings and predilection for ad-libbing. The returning core cast again show they're equally up to the task of sharing the screen with Ferrell and plenty of new faces have a blast in supporting or cameo roles. Kristen Wiig and Harrison Ford you probably know about, the others you should let come as a surprise.
The Anchorman world is arguably the most suited to the absurdist style of filmmaking practiced by Ferrell and returning director Adam McKay (though Step Brothers, The Other Guys and Talladega Nights will have their devotees). Resisting the urge for a billion callbacks to its predecessor, Anchorman 2 has just enough of a nostalgic bent to satisfy fans without being The Hangover 2 (or 3). To completely enjoy it I'd suggest taking off your Ron-tinted glasses and accepting that the first film isn't flawless, and that this isn't likely to top it. From there, proceed to laugh your ass off.