Review: A Prophet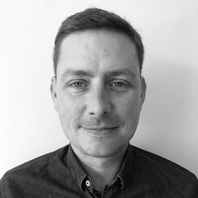 ---
Moviemakers just love jails – it's the caged violence, the colourful backstories, the satisfying narrative arc of being caught, incarcerated then released. But while Shawshank remains the most beloved of the genre, A Prophet is by far the most believable – and you'll find no redemption within these walls.
A tough little punk pretending to be a man, Malik (the brilliantly empathetic Rahim) finds himself in a world of shifting allegiances, leering faces and sudden spurts of violence. It's a prison of the soul as much as of the body, and Audiard juxtaposes the prosaic (laundry, cards, masturbation) with the dramatic (drugs, beatings, bribes) to evoke the daily drip, drip, drip of boredom intermingling with fear. Only one thing doesn't ring true: do French prisoners really get their own baguettes every day?
In a brutal way, it's quite beautiful, with bleached sunlight puncturing the endless institutional grey. It's also terrifying – literally kill or be killed. Like a young Michael Corleone, Malik plays the Arabs off against the Corsican mob of Cesar Luciani (Arestup), a bulldog of a man with homicidal levels of self-belief. But Malik's a perpetual outsider straddling two warring worlds, and there's no telling who might be heading towards his cell to scheme with – or suffocate – him next.
Like Goodfellas without the visual fizz, or Scarface played straight, this is, quite simply, one of the greatest prison films ever made. An unforgettable early sequence sees Malik concealing a razor blade in his mouth. Throughout Audiard's tough, tense, and immersive opus you'll know exactly how he feels.