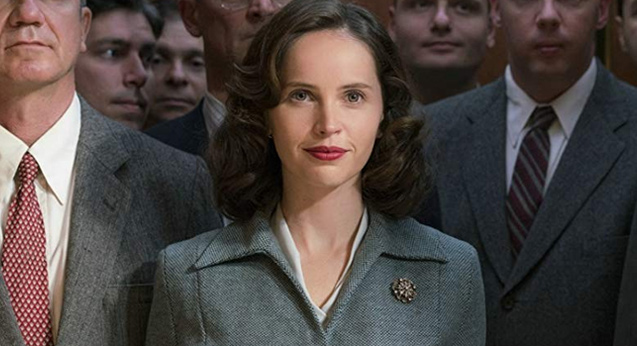 On the Basis of Sex proves simpler is sometimes better with RBG biopic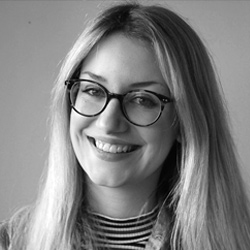 ---
Multiple Emmy winner Mimi Leder (Deep Impact) directs Felicity Jones (The Theory of Everything) as Ruth Bader Ginsburg in this political biopic co-starring Armie Hammer. The film recounts Ginsburg's struggle for equal rights and what she had to overcome in order to become a U.S. Supreme Court Justice.
If the film seems like a straightforward Hollywood biopic, that's because it is. However, as critic Katie Parker explains, that's not necessarily a bad thing.
She may be 85 years old, but US Supreme Court judge and life-long feminist advocate Ruth Bader Ginsburg is more famous now than ever—so what better time than to give her a big shiny Hollywood biopic, On the Basis of Sex?
Beginning with Bader Ginsburg's time as one of the few early students of Harvard Law and leading up to her first big precedent setting case targeting laws that unfairly discriminate "on the basis of sex", director Mimi Leder takes us on a soft, sympathetic journey down the path that led her to be known as "the notorious RBG".
Spanning several years, the film follows a pretty rigid formula: Someone says something sexist; she looks mad. Something discouraging happens; she looks dejected. Something inspiring happens; she looks hopeful and triumphant music swells.
As such, the film doesn't exactly give a ton of credence to Bader Ginsburg's political prowess, and her cuteness is frequently emphasised over her apparent tenacity. There's even a vaguely insulting arc in which she repeatedly flubs her courtroom performance before ultimately, suddenly, delivering a big amazing speech that blows everyone away.
Yet, while On the Basis of Sex may play more like a primary school history lesson than a grown-up biopic, perhaps, in a case such as this, simpler is better.
Sign up for Flicks updates
Wholesome, well-paced and never in danger of confusing anyone with the intricacies of legalese, the film flies happily and brightly through the various personal and professional milestones of Bader-Ginsburg's life. "This is how she did it", we are told, step by step.
In a way it's refreshing—you won't find anything tricksy, stylised or gritty going on here. And, after all, with the subject still alive and representing the 'resistance' more than ever, there was no real chance of a biopic that attempted to offer nuance or critique.
Instead, On the Basis of Sex is an inoffensive, gentle guide to a figure who has spent a lifetime proving that women can bring about significant political change and progress—and right now, maybe that does need to be spelt out.