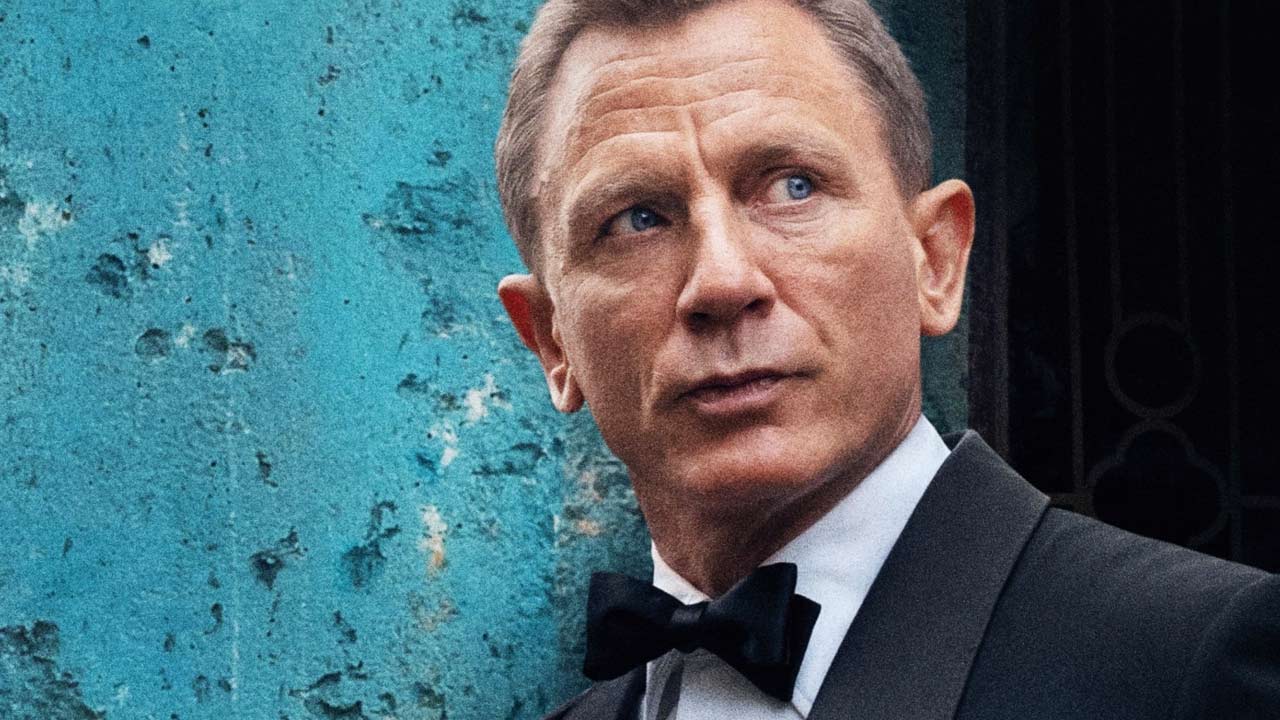 No Time to Die is an overwhelmingly emotional 007 send-off for Daniel Craig

---
There's plenty of secrets left untapped to fuel one last Daniel Craig-era 007 adventure—an overwhelmingly emotional send-off reminiscent of the franchise's roots. To warm up you for its Australian release, here's a review straight from UK critic Lillian Crawford.
No Time To Die is the end for James Bond as we know him. This is the mission for director Cary Joji Fukunaga, and he's accepted it with aplomb. The villainous crux of the film that promises to outdo Britain's greatest spy may sound silly at first—a genocidal plot borrowed straight from that most ludicrous of Bond films: 1979's Moonraker. But Rami Malek as the sinister Lyutsifer Safin gives this tried-and-tested scheme unsettling sincerity, raising the stakes to such a personal level for Bond that the final act becomes overwhelmingly emotional.
We've been here before. In 1969, Sean Connery's tenure as Bond was drawing to a close and Eon Productions was looking for a new direction for Ian Fleming's spy. The result was On Her Majesty's Secret Service (OHMSS), with Bond played by Australian actor George Lazenby, which ended with Bond and his new wife, Tracy, driving into the sunset.
A similar romantic turn for Fleming's serial philanderer has defined Craig's version of Bond, falling for Vesper Lynd in Casino Royale and most recently Dr Madeleine Swann, played by Léa Seydoux in SPECTRE. That 2015 outing seemed to end things well for the couple, taking to the road in a vintage Aston Martin DB5. But Bond can never stop looking over his shoulder, and there are plenty of secrets left untapped to fuel one last Craig-era adventure.
No Time To Die was written consciously in parallel to OHMSS. Making his Bond debut, composer Hans Zimmer takes over from Thomas Newman with more deliberate quotations of John Barry's classic scores—an instrumental version of Louis Armstrong's We Have All the Time in the World playing as Bond and Madeleine drive through Italy at the start of the film. It's a gasp-inducing moment, searingly romantic but heartachingly loaded. The last time Bond said that fateful line, his first wife was killed in a drive-by shooting by SPECTRE agent Irma Bunt.
The references to OHMSS are scattered throughout No Time To Die. A slowed version of the instrumental theme to the film, the only one in the franchise, is heard during an intense discussion between Bond and Ralph Fiennes's M. The mood is similar, of Bond's imminent retirement to settle down with his partner being jeopardised by the looming presence of Ernst Stavro Blofeld. It makes sense for producer Barbara Broccoli to return to her father's own conflict in determining the franchise's future after the lead actor decided to bow out.
Identifying these citations of Bond lore in No Time To Die make it a far richer experience than simply coming to it fresh. For example, a sojourn to Jamaica puts Bond in Fleming's own shoes at his home, Goldeneye, and refers directly to Roger Moore's first Bond film, Live and Let Die. There are other callbacks that perhaps should have been left in the sillier phases of the past, such as an irritating Russian scientist reminiscent of Alan Cumming's Boris Grishenko in 1995's Goldeneye. With the return of such stock characters and a smattering of Moore-ish quips in the script, No Time To Die is more a return to the franchise's roots than the grittiness of early Craig.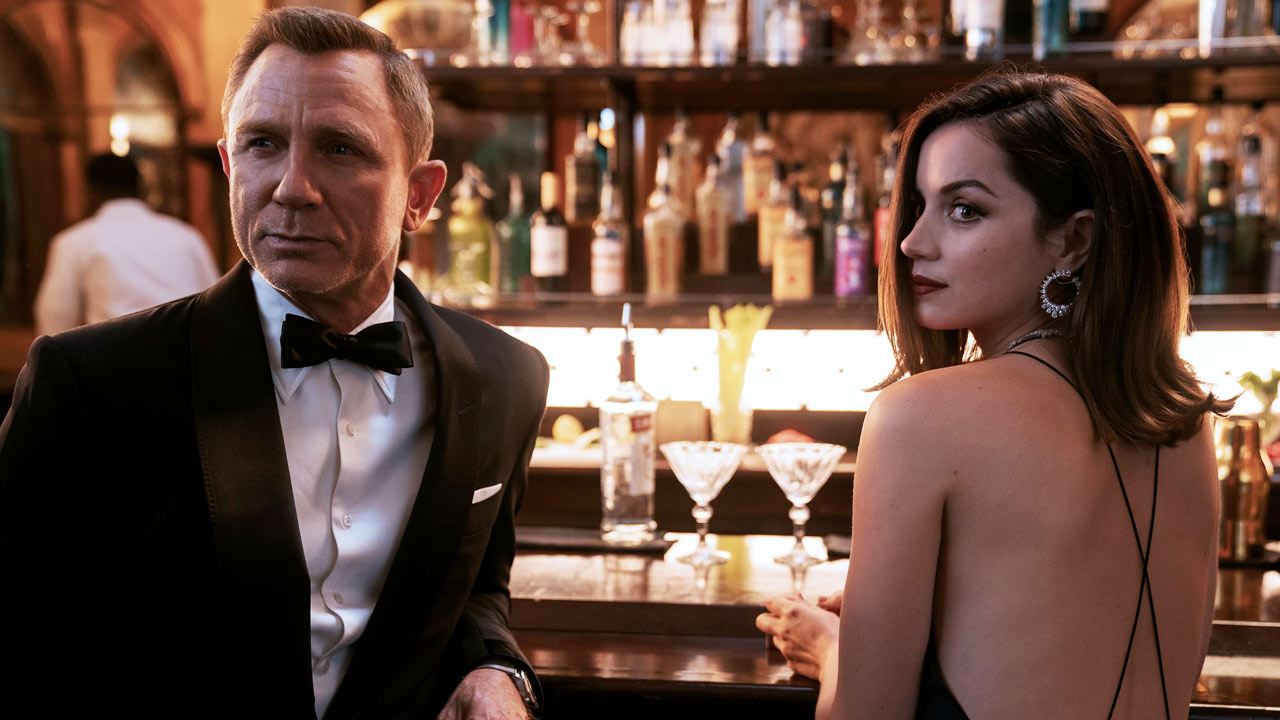 At 2 hours 43 minutes, Fukanaga deftly packs all of this weighted material in. Taking over from Sam Mendes, he's made No Time To Die his own, replete with his signature neon lighting and a part for Billy Magnussen. When Fukunaga seems to be pulling out all the franchise's stops—a WWII-era bunker on a private island filled with poisonous chemicals à la Dr No – a literal bombshell adds some much-needed gravitas to the series.
Having a fresh director also prevents this finale from ever feeling stale, bringing in new faces to complement the old. Ana De Armas is astonishing as 'Bond Girl' Paloma in the film's most brilliant sequence in Cuba, well and truly kicking some SPECTRE butt in a stunning Michael Lo Sordo silk gown. It's perhaps the film's greatest missed opportunity that she's only on screen for approximately 12 minutes.
Sign up for Flicks updates
The women of the film are certainly a step up from the classic 'Bond Girls', no doubt thanks to Phoebe Waller-Bridge's script revisions. Sometimes this can feel disjointed, especially for Lashana Lynch's 007, whose attitude towards Bond undergoes a radical shift with little explanation. Still, plenty of supporting characters, especially Ben Whishaw's Q, get some long-awaited character development which No Time To Die certainly benefits from.
Billie Eilish's title song is something of a dirge, but ultimately it befits such a tragic film. Fukunaga perfectly balances the enormity of the threat with comical moments, better played than those attempted in Skyfall or SPECTRE. Ultimately we know this won't be the end, just like OHMSS wasn't, and if anything No Time To Die is hugely reassuring—it's never really goodbye, because we still have all the time in the world.