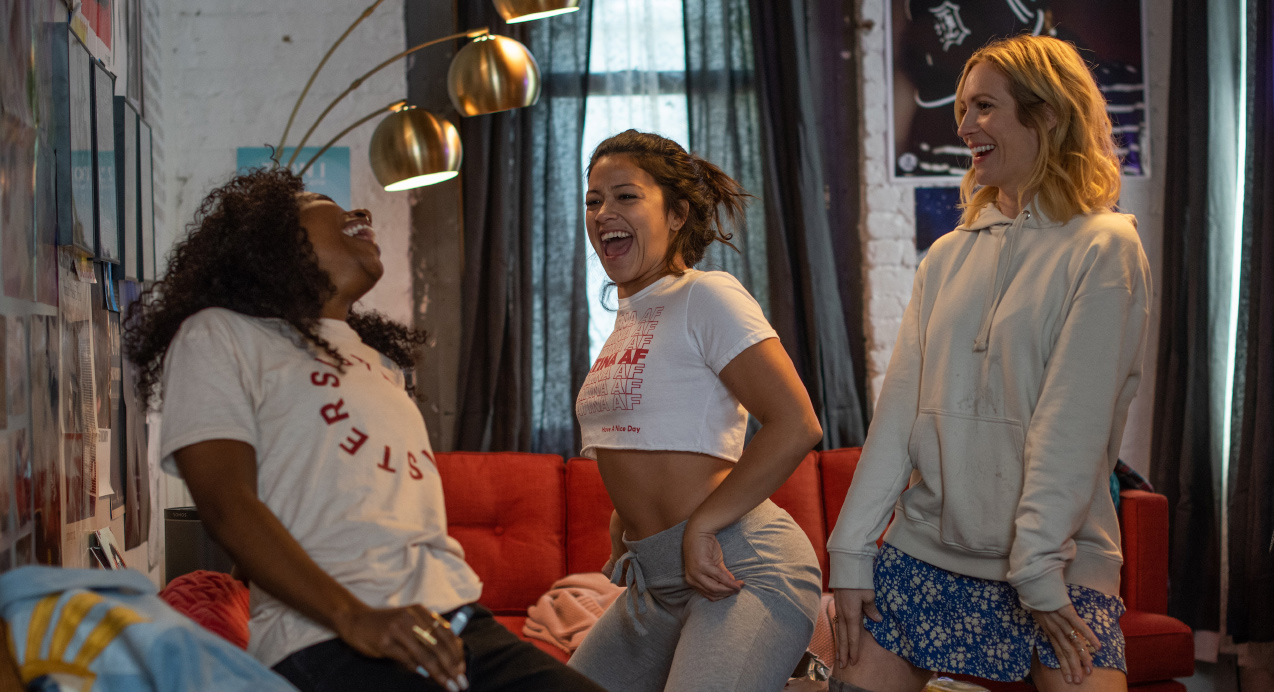 Netflix's Someone Great tepidly tries to cross Broad City with Blue Valentine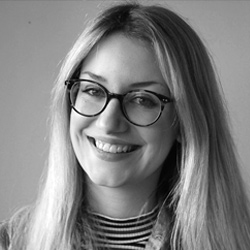 ---
Gina Rodriguez leads this Netflix break-up recovery comedy about a music journalist and her best friends.
Easily the best thing about the film is its cast—bright, bubbly and natural in their chemistry—says Katie Parker of a film that otherwise feels tired and tapped out.
Following a day in the life of a trio of ethnically diverse, late 20s, 420-friendly New York gal pals, Someone Great begins as music writer Jenny (Gina Rodriguez) reels from the demise of her nine-year relationship with Nate (Lakeith Stanfield).
Set to move cross country to San Francisco for her dream job writing for Rolling Stone, Jenny decides that she and her BFFs—Blair (Brittany Snow) a Type A social media exec stuck with a boring boyfriend and Erin (DeWanda Wise), a free-spirited commitment-phobe on the cusp of entering into her first relationship—should all pull sickies and have one last big night out.
What follows is an odyssey, of sorts, in which the ladies must secure tickets to an exclusive underground music festival, obtain drugs for said festival from a sage RuPaul and wallow in their quarter-life crises, before each experiencing some fairly predictable romantic epiphanies.
Sign up for Flicks updates
Easily the best thing about Someone Great is its cast. Bright, bubbly and natural in their chemistry, Rodriguez, Wise and Snow light up the screen even as they deliver some of the more questionable pieces of sassy lady banter ("It's like Liz Lemon fucked a Salvation Army!"), while Rodriguez and Stanfield are convincing and occasionally even poignant during their scenes together.
Sadly though, like too many of Netflix's original creations, Someone Great feels more like it was created by an algorithm than a person. Self-consciously contemporary and determined to feature as many millennial signifiers as possible (relentless vaping; Harry Potter house references; not a single interior shown that does not feature some item emblazoned with the word 'FEMINIST'), the result is akin to a tepid attempt to cross Broad City with Blue Valentine: neither particularly raucous nor revelatory, the ultimate message (it's ok to be single if you have your platonic gal pals!) feels tired and tapped out.
Following in the footsteps of films like Rough Night and Girls Trip, first-time writer-director Jennifer Kaytin Robinson works hard to match the momentum built by her lovely, likable leads—but unfortunately, Someone Great just can't quite keep up.