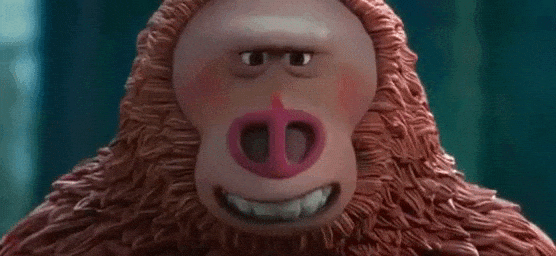 Missing Link is an all-ages delight told with beautifully expressive animation

---
American animation studio Laika has produced several highly memorable films, including Coraline and Kubo and the Two Strings. The company's latest, Missing Link, is a mythological coming-of-age story told with distinctive and delightful animation, says Sarah Ward.
Whether rendered with smooth computer-generated graphics, hand-drawn with the pencil strokes to prove it or sculpted out of clay, family-friendly animated films often spin variations on the same themes. Believe in yourself, they advise. Don't compromise your identity to belong, they continue. Once you're comfortable in your own skin, you'll find somewhere to fit in, they typically summarise.
A tale of an intrepid British adventurer, his unexpected new travelling companion and their around-the-world quest, Missing Link hits the above points and fits the all-ages playbook; however this playful movie also joyfully stands out. It's one thing to say all of the right things, and it's another to bake those sentiments into every frame. With images that look like little else in cinemas, and with a clever way of blending the old and the new on several levels – a story set in the Victorian era with thoroughly modern sensibilities, and visuals that combine traditional stop-motion with seamless CGI, for example – the fifth film from American animation studio Laika (Coraline, Paranorman, The Boxtrolls and Kubo and the Two Strings) is a distinctive delight.
In a spirited opening sequence that doesn't skimp on laughs or spectacle, Missing Link introduces one of its protagonists as he'd prefer to be introduced: paddling through Loch Ness trying to secure proof of the famous monster's existence. Alas, Sir Lionel Frost (voiced by Hugh Jackman) doesn't leave Scotland with photographic evidence, but he does return home to London to a mysterious invitation – and a chance to finally show his worth to the snooty Lord Piggot-Dunceb (Stephen Fry) and his explorer cronies at the Optimates Club.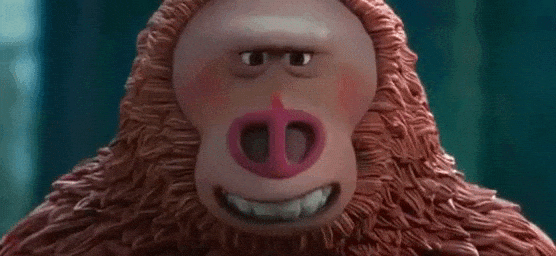 If Frost travels to America's pacific northwest, he'll be able to lock eyes on a sasquatch. When he arrives, he discovers that it was actually the talking, towering creature (Zach Galifianakis) that sent him the letter. And, that sad lonely entity desperately wants his help to meet its cousins, the yeti, in their icy Shangri-La on the other side of the globe.
Entering secret worlds in each of its four features to date, Laika has always layered the weird, wonderful, fantastical and mythological over coming-of-age tales, and the studio does the same in Missing Link to involving effect. From the moment that Frost's new Bigfoot friend – who he dubs Mr Link, but prefers to be called Susan – opens its mouth, the film plunges into a sweet and amusing journey of discovery. That the odd-couple characters learning to grow up and be themselves aren't kids, but rather a gadabout monster hunter and an actual monster, doesn't temper the movie's impact.
Sign up for Flicks updates
Nor does Missing Link's toying with genre, segueing between adventure epic, man-versus-beast drama, road movie, buddy comedy and western spoof. Writer/director Chris Butler (Paranorman) describes the film as "Indiana Jones meets Sherlock Holmes meets Planes, Trains and Automobiles" and the description fits. The second-time filmmaker breezes through comic gunslinging scenes, complete with a moustachioed bounty hunter winkingly voiced by Deadwood's Timothy Olyphant, then finds both humour and heart in turning its central duo into a trio, picking up Frost's feisty ex-girlfriend Adelina Fortnight (Zoe Saldana) for their trek to the Himalayas.
Not everything proves an obvious hit – a few gags fall flat, and Butler gets surprising mileage out of Mr Link's overly literal understanding of the world – however three elements keep Missing Link moving even when it momentarily stalls. While the film trumpets an array of recognisable messages, it couldn't be more earnest in doing so, and it's a tone that suits the story perfectly.
Its high-profile main cast members turn in textured and entertaining voice work, with Jackman and Galifianakis flitting from broad laughs to tender emotions with engaging ease. And, of course, Laika keeps doing what it does best in a visual sense. The company's expressive animation would play just as well without dialogue, its sheaves of sasquatch fur, asymmetrical human faces and ever-changing scenery as involving as any words uttered. When it comes to making the familiar feel fresh in family-friendly animation, perhaps that's the real missing link.