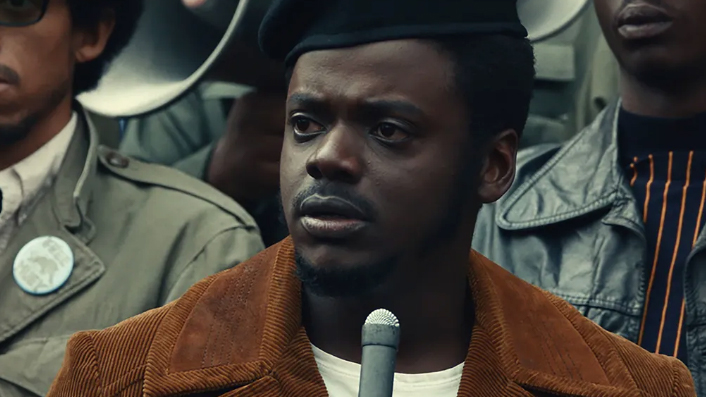 Judas and the Black Messiah is an engrossing tale of betrayal and revolution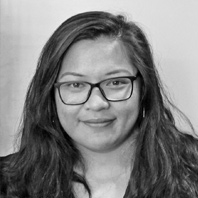 ---
Judas and the Black Messiah (in cinemas this week) stars Daniel Kaluuya and LaKeith Stanfield in the true story of a Black Panther leader and the trusted insider who betrayed him. It's a compelling watch that will have you engrossed, writes Laumata Lauano.
In Shaka King's historical drama, Daniel Kaluuya plays a powerful—if slightly watered-down version—of Fred Hampton, radical leader of the Black Panthers, with LaKeith Stanfield as William (Bill) O'Neal, an informant cultivated by the FBI. It's a compelling watch that will have you engrossed and hoping for events to turn out differently from what you may already know is coming.
The film begins with O'Neal, wearing a gray suit and tie, sitting in front of a camera. He's being interviewed for the documentary series Eyes on the Prize II. He's asked the question, "Looking back on your activities in the late '60s, early '70s, what would you tell your son about what you did then?"
What O'Neal did then was betray Hampton, the chairman of the Illinois chapter of the Black Panther Party. O'Neal's expression is guarded; his eyes flicker to the right and he opens his mouth slightly but doesn't say anything. The film thus begins with an open question: How does O'Neal account for his actions?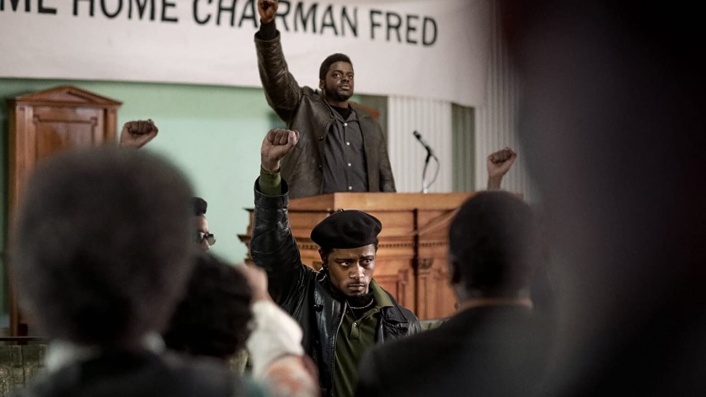 We are taken along with O'Neal as he goes from small-time car thief to Panther insider—pushed along by COINTELPRO special agent Roy Mitchell (Jesse Plemons). So entangled was O'Neal in the Black Panthers, that he was in charge of security for Hampton and possessed keys to Panther headquarters and safe house, even feeding his FBI contact the floor plan of Hampton's west-side apartment. Stanfield does an amazing job of portraying a young man at odds with trying to reduce his own jail time while also becoming more involved with the Panthers and navigating the fear, guilt and sheer adrenaline of living a double life.
An earlier quote from an ominous speech by FBI director J. Edgar Hoover (played by Martin Sheen) in 1968 directly explains why the FBI began to target Hampton with such vigour.
"The Black Panthers are the single greatest threat to our national security. Our counterintelligence program (COINTELPRO) must prevent the rise of a Black Messiah from among their midst".
For that's what Hampton had fast become, a Marxist socialist messiah, unifying and building a "Rainbow Coalition" of "oppressed brothers and sisters of every colour" with local Black gang members, the Young Lords (a radical Puerto Rican group), and the Young Patriots (a militant group of poor white people).
However, the film shows Hampton as more than a radical Marxist and unifying entity who possessed powerful rhetoric. Kaluuya steps into the role of the chairman so flawlessly—it's amazing how he delivers Hampton's rousing speeches, and then in the blink of an eye is someone his future fiancé calls 'shy' or a leader taken aback by O'Neal's calls to blow up City Hall. Kaluuya is playing a person, not a character, and has already won a Golden Globe for his portrayal.
The choice to depict the romance between Hampton and Deborah Johnson (Dominique Fishback) allows for the humanisation of Hampton as a multifaceted man beyond his political views and struggles against social injustice. Kudos also to Fishback who brilliantly shows the strength and vulnerability of Johnson, who has to come to terms with the fact that her beloved fiancé and father of her unborn child might not survive their unborn child's lifetime and the weight of bringing a child into a "war zone".
To have Hoover's speech so early on foreshadows what we already know—that the FBI would stop at nothing to cut down the rise of a Black Messiah. Forgetting that they can try killing a revolutionary but they cannot kill the revolution.