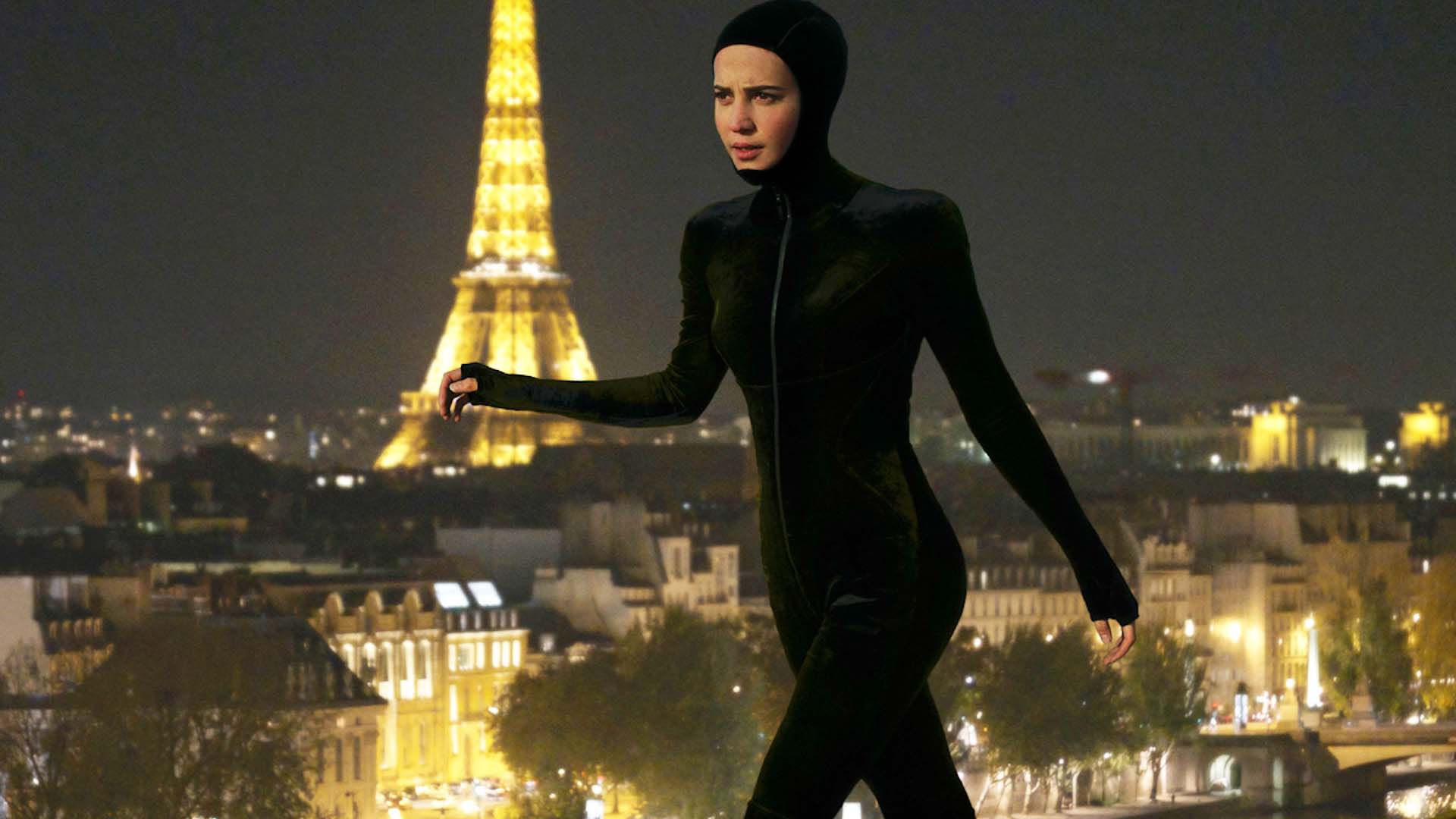 Irma Vep is a beautifully observed satire on modern filmmaking and prestige TV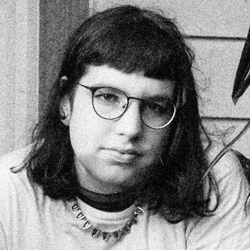 ---
Alicia Vikander stars in Irma Vep, which sees Olivier Assayas adapt his 1996 classic into an A24 limited series about… adapting a 90s film into a limited series. Amelia Berry claims the show is both a love letter and indictment of filmmaking culture.
With Matrix Resurrections and Scream 2022 ringing in the cinematic new year with unashamedly meta-textual takes on already enthusiastically winking franchises, it seemed inevitable that this year would see a slew of movies about people making movies about movies.
Even so, few would have hoped for such a joyfully odd and artful entry into meta-moviemaking as writer/director Olivier Assayas' (Personal Shopper, Demonlover) reimagining of his 1996 film Irma Vep. And of course, because the original was about adapting 1915 film serial Les Vampires into a 90s French art film, this updated limited series is about readapting a 90s French art film adaptation of Les Vampires into a limited series. Got all that?
Now, don't worry if that all sounds a bit hard to swallow. You don't need to have seen 1996's Irma Vep to enjoy this series, and you certainly don't need to have seen all seven hours of Les Vampires (although the serial is available to watch on the linked Wiki page). Above everything else, the 2022 Irma Vep is a beautifully observed satire on modern filmmaking, skewering the monolith of Hollywood superhero cinema and poking fun at the trappings of prestige TV.
At the centre of Irma Vep is Mira, played with a reserved determination by Alicia Vikander (Ex Machina, The Danish Girl). Having just starred in a big-budget off-Marvel blockbuster, her agent (a perfectly mercenary Carrie Brownstein) wants her to take the lead in a new gender-swapped Silver Surfer. Instead, she's in France to shoot an arty mini-series remake of Les Vampires, where she will play Irma Vep, the iconically outfitted muse of the titular ring of thieves (no real vampires here, sorry).
Sign up for Flicks updates
Meanwhile, the film's director René Vidal (an impeccably pompous and dishevelled Vincent Macaigne) is having problems. Mentally unstable, and with an incurable fixation on catsuits (Diana Rigg has a lot to answer for), René's reputation for trying to run over his actors means he's having some trouble getting insured. Soon, René starts seeing visions of his ex-wife Jade, star of his original film, who chastises him for trampling on their shared memories. When you realise that Assayas himself was married to 1996 Irma Vep star Maggie Cheung, this takes on an enjoyably pensive personal dimension.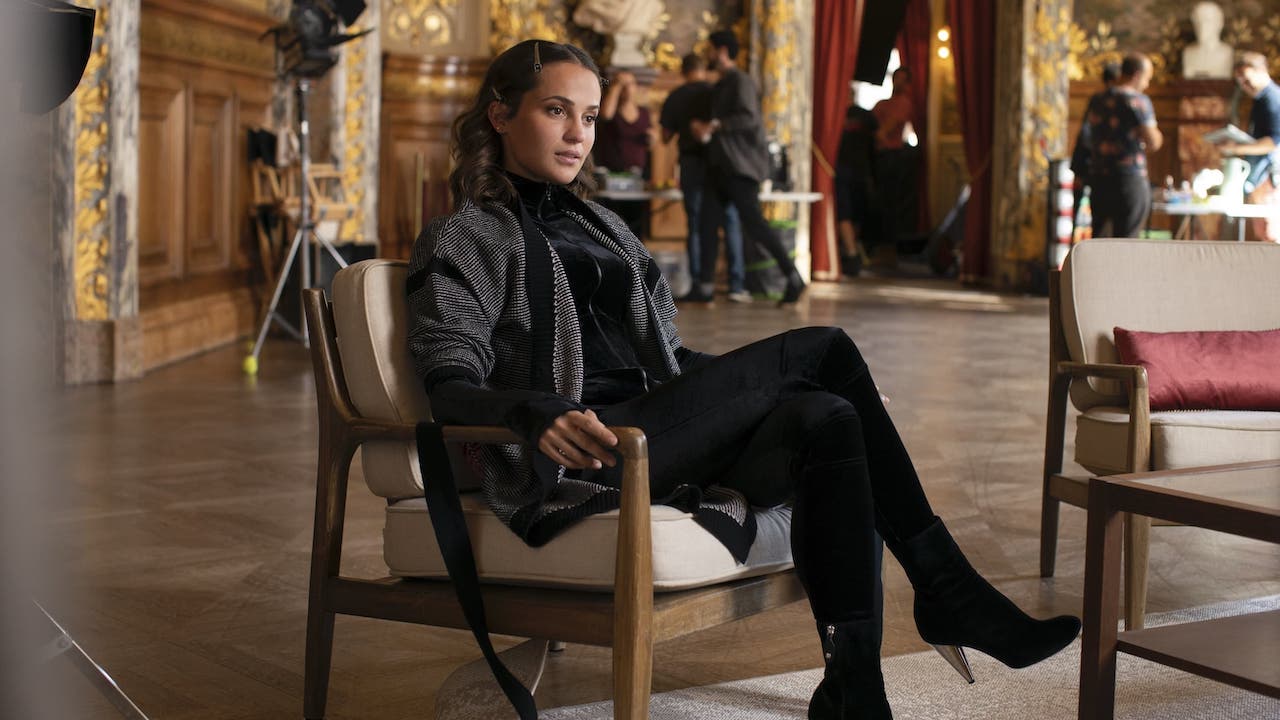 It's not just in René that Assayas seems to have his cake and eat it. The show for the most part playfully mimics the style of naturalistic comedy-dramas, beating pulpy streaming fare at its own game. When it comes to presenting the show-within-a-show, you can really feel the whole weight of the HBO and A24 co-production, with Les Vampires: The Limited Series looking every bit as expensive and self-important as the biggest-budget prestige costume drama.
And of course, because it's French, we're treated to some fantastic hand-wringing conversations about the nature of art. René insisting that his Irma Vep is a very very long serialised movie and not in any way a "mini-series" is a highlight. As is one character's assertion that serialisation is inherently destructive; "you stretch the content, you adapt to the market…that's the opposite of art." Wondering at just how much of this Assayas is sympathetic to, and how much he's laughing at, is half the fun of the show. Although, the fact that Irma Vep has turned out so well is perhaps itself the best evidence in favour of serialisation.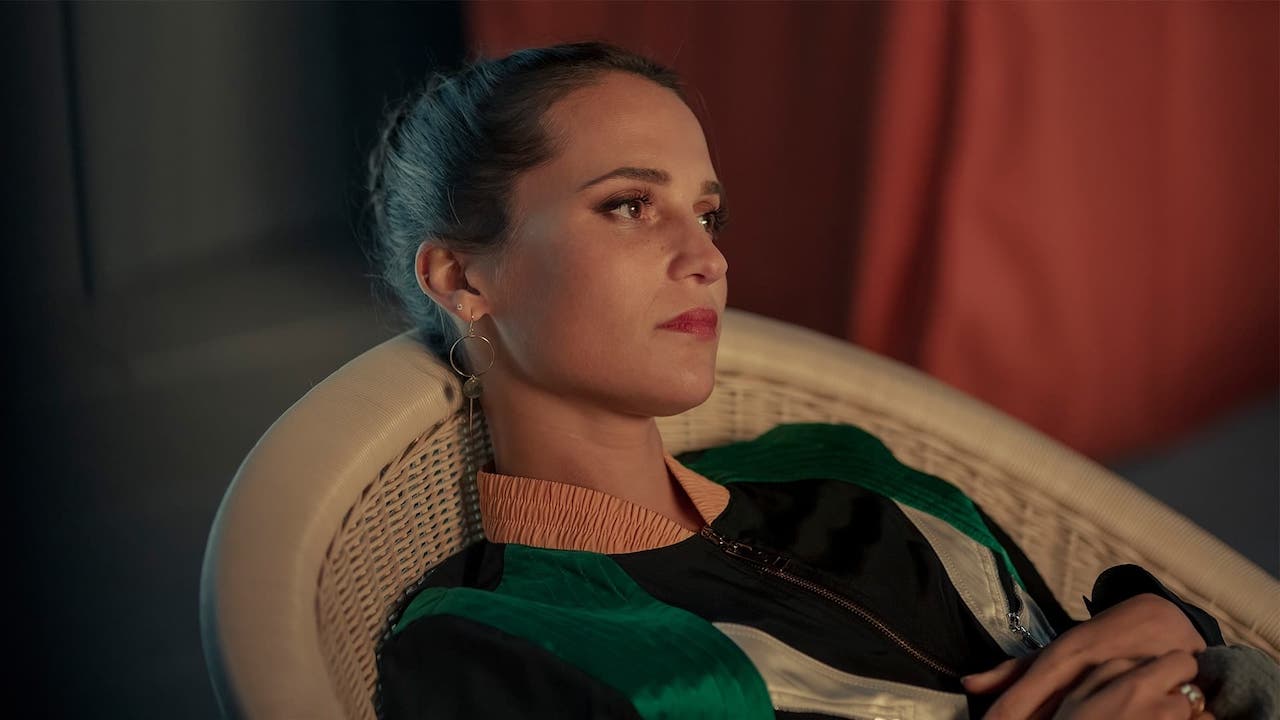 For fans of the 1996 film, Irma Vep offers a tantalisingly strange set of parallels. Some characters and scenes are repeated more-or-less wholesale—notably the combative lesbian costumier Zoe returns, although she's played by a different actress (Jeanne Balibar). Conversations about superhero films and the merits of populism from 1996 now feel like an oddly prescient underlining of the themes from the new series. Equally as fascinating are the changes. The entirely different character and backstory for René Vidal, as well as Alicia Vikander's Mira stepping into the role that Maggie Cheung played as herself, feel like commentaries on the shifting relationship between arthouse, Hollywood, and Hong Kong cinema.
While 1996's Irma Vep is laser-focused on the absurdities of film-making, the extra time allowance with the mini-series lets Assayas expand into the world of love and relationships. Mira is haunted by her ex-lovers. Laurie, her former personal assistant and ex-girlfriend, has just married a big-time Hollywood director and is making the most of the newly upturned power-imbalance to humiliate Mira. Eamonn, the ex before Laurie, is also shooting a film in France, and although he's got a new girlfriend and a baby on the way, he still looks at Mira like a puppy begging for his bone.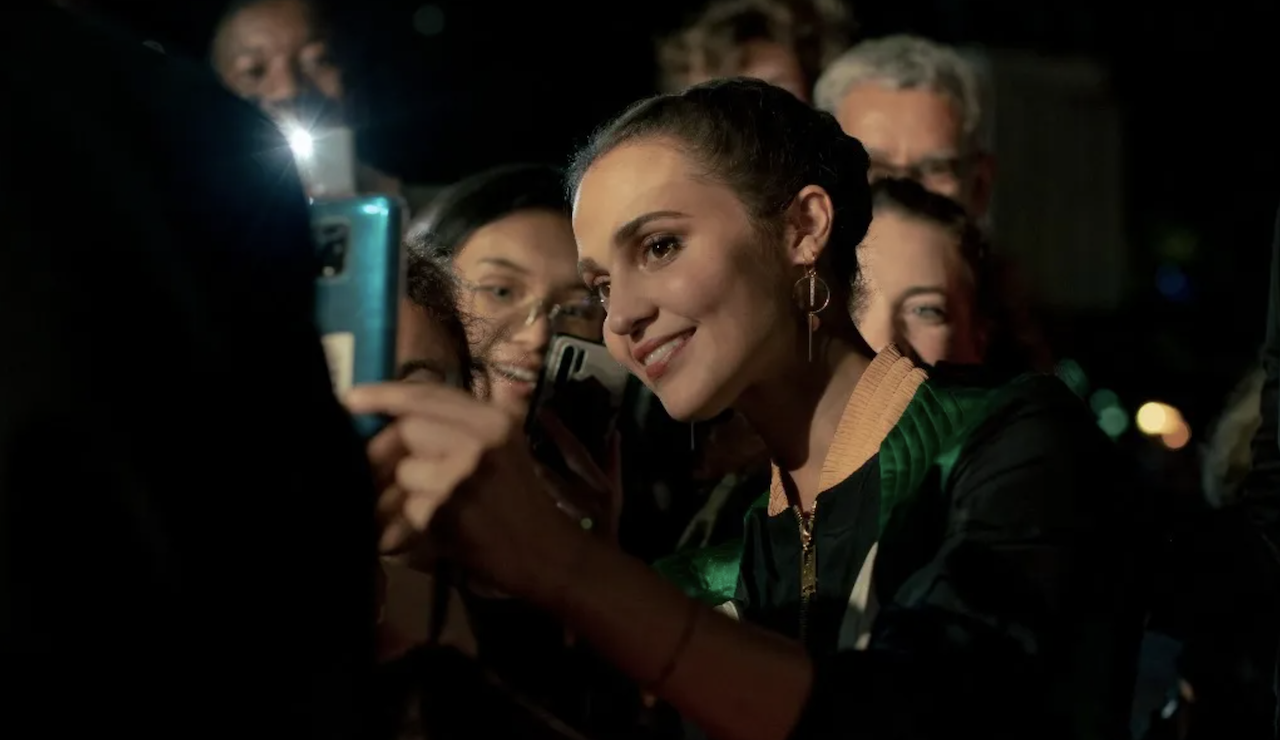 Vikander sells the discomfort masterfully, adding a layer of defeated melancholy to Mira's character. Even at her most graceful, during Les Vampires' gorgeously fluid dance scenes, Vikander holds a weight of sadness and desperation, blurring the line between Mira's artistic aspirations and her romantic ones.
While Mira does shoulder her fair share of real drama, for the most part, Irma Vep casts its questioning barbs at love, power, and cinema in terms of bright characterful comedy. Vincent Lacoste as petulant leading man Edmond is full of neurotic demands to build up his character with extra scenes of backstory and motivation. He's only outdone by Lars Eidinger's Gottfried, a seedy crack-addled character-actor who nonchalantly declares to a reporter that he used to be gay, but got tired of having sex with communists.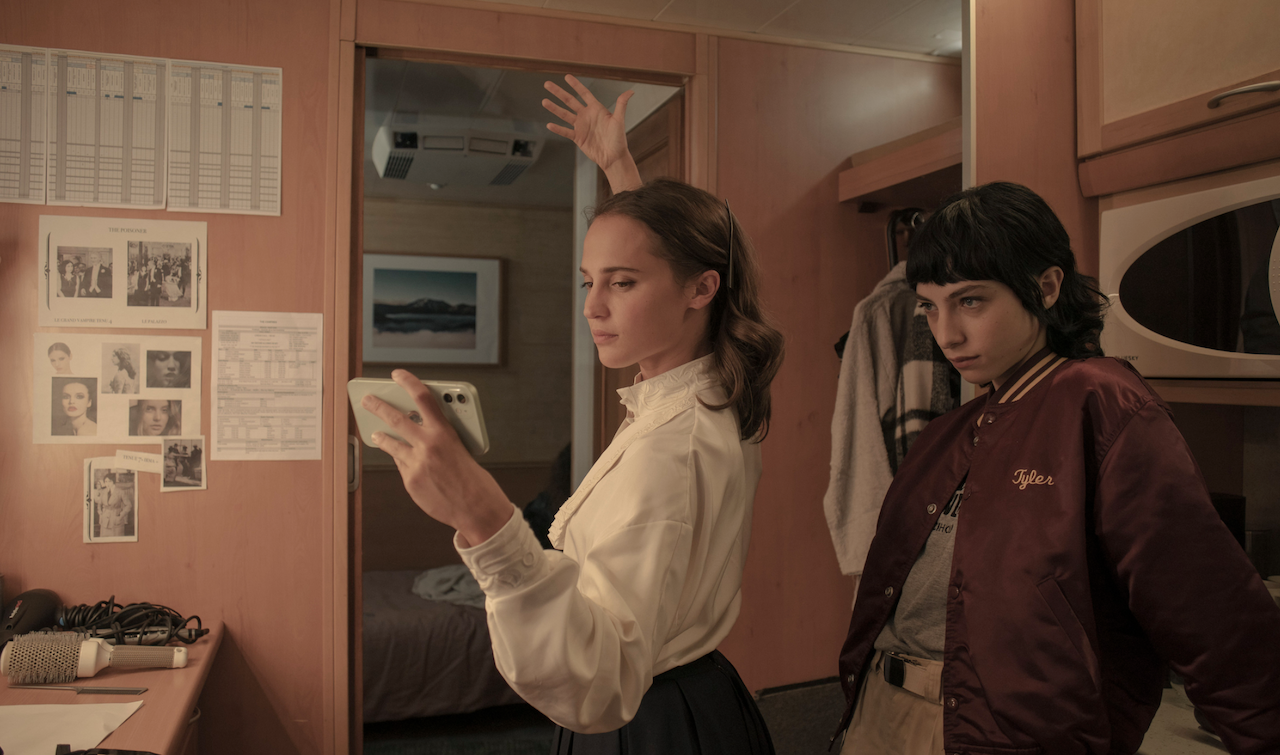 At least as much a love letter to film-making as it is a hilarious indictment of the culture surrounding it, Olivier Assayas' fascination with the absurdity of art is infectious and at its best when it leans into big characters and ridiculous situations.
Sprawling, over-the-top, and beguilingly weird, Irma Vep is the most considered and layered commentary on big-budget streaming TV to date. While film nerds will have a lot to chew on with all the meta-ness (and honestly, good luck keeping them away from that HBO/A24 co-production billing), Assayas' script, coupled with longtime-collaborator Thurston Moore's vibey score and across-the-board brilliant performances, make for a charming, sexy, and laugh-out-loud funny series that's an easy recommend for anybody who can read a subtitle.