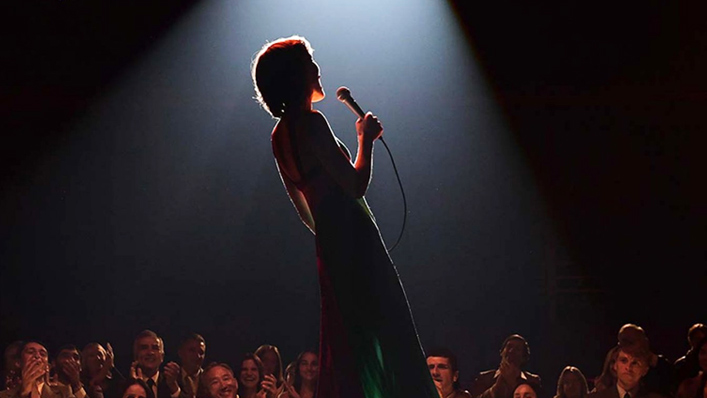 Early look review: I Am Woman celebrates the legacy of Australian feminist Helen Reddy

---
I am Woman is an upcoming biopic about Australian superstar musician Helen Reddy. It is a heartfelt love letter to an iconic figure of second wave feminism, writes Alexandra Heller-Nicholas, who attended the film's world premiere at TIFF last month. The film is expected to arrive in Australia early 2020.

The name Helen Reddy might not immediately spark instant recognition for everyone, even in Australia where she was born and lived until moving to New York City in her mid 20s during the 60s. But the iconic feminist and musician's list of achievements are extraordinary, with fifteen Top 40 singles in the 70s alone. Six of those reached the number one slot back-to-back.
Reddy transcended the music scene to become a major celebrity. She had her own TV variety program called The Helen Reddy Show and played a singing nun in the Charlton Heston-fronted disaster film Airport 1975. She was the special guest on The Muppet Show in the late '70s in the same series as Liberace, Sylvester Stallone and Alice Cooper, the latter once famously christening Reddy as "the queen of housewife rock".
Yet with its recent world premiere at the Toronto International Film Festival, as the very title of Unjoo Moon's biopic I Am Woman indicates, the film seeks to specifically celebrate Reddy's greatest cultural legacy as a key figure in the 1970s women's liberation movement.
Initially released on her debut 1971 album I Don't Know How to Love Him, I Am Woman became a number one hit when released as a single the following year. It catapulted the Melbourne-born singer and songwriter to the status of a key public face of second wave feminism. Combining Reddy's smooth, almost folksy music style with strong, explicit lyrics about female empowerment, I Am Woman became the unofficial soundtrack for the 1970s feminist movement, both in the United States and around the world.
The film begins as young single mother Reddy (Tilda Cobham-Hervey) arrives in New York after winning a competition that she believed would lead to her recording an album with a major label. Almost instantly, she is greeted with undisguised sexism and a dismissal of her work as a woman artist. If not for the support of her friend and pioneering music journalist Lilian Roxon (Danielle Macdonald), the disheartened Reddy might have packed up and gone home. Yet a chance encounter with ambitious music agent Jeff Wald (Evan Peters) changes her path both personally and professionally, and the film largely documents the highs and lows of their journey together as Helen becomes a pop superstar.
In many ways, Reddy's life story is a timely one to bring to light in 2019 as it provides a historical background to a number of issues still relevant to feminist discourse today, from reproductive rights to unisex toilets. At the same time, the personal focus of the film keeps a lid on top of the more fractured subjects of debate that factionalised the movement during the 70s in the United States especially, particularly in regards to questions surrounding pornography and the relationship of race and class to gender politics.
Sign up for Flicks updates
Drilling down into Reddy's career and marriage allows instead a more narrow focus on the issues that were relevant in her life specifically: workplace harassment and discrimination, the plight of single mums, and – once married – how to balance her public-facing image as a key representative of the feminist movement with the reality that her emotionally abusive husband had full control of her career and finances.
The film is not exactly subtle, and even it gets a little ham-fisted at times due in large part to a cliché-riddled screenplay by Emma Jensen (which is surprising, considering her beautifully nuanced writing on Haifaa Al-Mansour's 2017 biopic Mary Shelley). In terms of dialogue in particular, thickly laid-on platitudes render otherwise poignant moments almost hollow.
Yet despite this, I Am Woman unites Moon's solid direction with Cobham-Hervey's earnest performance to transcend its sometimes-corny dialogue to present a sincere, heartfelt love letter to one of the most iconic figures of second wave feminism.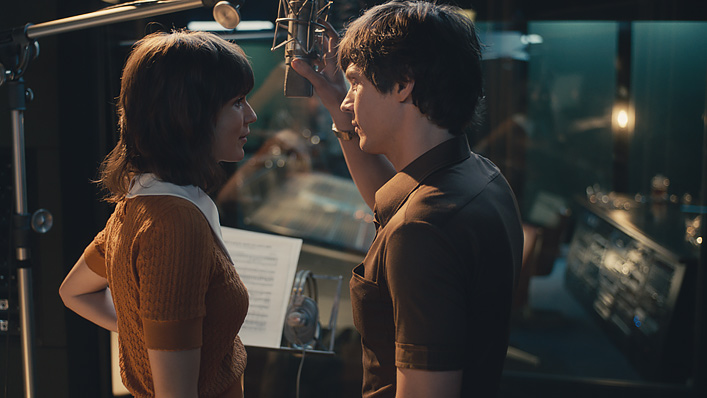 Undeniably this film will appeal to a very specific audience demographic, and they were lining up in spades in Toronto to see it. For these women of a certain generation – many of whom I suspect experienced a political awakening during this hugely transformational moment of 20th century history – seeing Reddy celebrated on the big screen was obviously a euphoric, deeply personal experience.
It is in this sense that I Am Women is as much about these women in the audience who were taken back to this point in time as it is the content of the film itself. They knew all the words to every song and sang along loudly and proudly, many cheering for Helen's successes and falling silent at her lowest points.
Reddy's story and her music spoke to these women on a level I generationally simply could not access. But through their collaboration Moon and Cobham-Hervey made me envy that joy. Reddy is therefore not merely just part of the pop cultural history of second wave feminism, but clearly holds a significant place in the memories of many of the women who participated in making that movement what it was – and what it continues to be today.