Come for the crocs, stay for the conspiracy in pulpy Queensland-set crime drama Troppo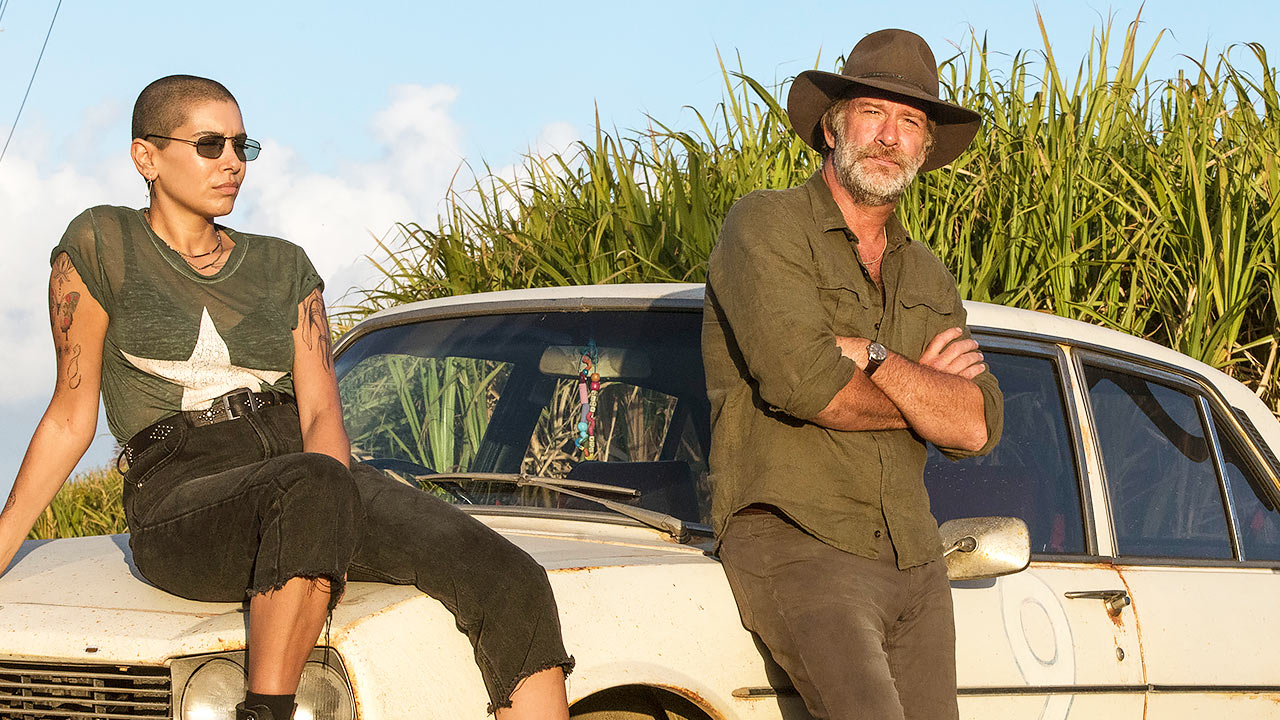 If the recent hit The Dry was a classy literary crime drama, ABC TV's pulpy eight-part series Troppo is more enjoyably vulgar and idiosyncratic, writes Travis Johnson.

In this adaptation of Candice Fox's novel Crimson Lak, if the crocs don't get you the shadowy conspiracy will. Any series that opens with a suicide-by-crocodile is surely worthy of your attention—and that's exactly how the ABC's new eight-part crime drama Troppo kicks off. A boatload of tourists watch in horror as a mysterious man on the riverbank attracts a huge and hungry salty, then jumps into the water to meet his grisly fate.
Who would be so desperate to end their life in so gruesome and painful a manner? And what, if anything, does it have to do with the disappearance of a Korean tech executive, who simply walks out of his own life one fine evening?
Detective and tattoo artist Amanda Pharrell (Nicole Chamoun) is on the case. She's an outsider, having only recently returned to her Far North Queensland hometown of Crimson Lake after serving a stretch for a murder committed in her teens. Shaven-headed and heavily inked, she tools around on a bicycle stapling up flyers for her nascent detective agency, and a disappearance is a big step up from her routine missing pet gigs.
But Amanda needs help, and finds it in the form of ex-cop Ted Conkaffey (a grizzled Thomas Jane). He's fled the big smoke for the remote tropics after a false sexual assault accusation cost him his career and his family. Indeed, his reputation sees him given the cold shoulder by the locals and targeted by the local cops. And so, two strangers, united only by their outcast status, must unravel the mystery.
Adapted from Crimson Lake by Yolande Ramke (Cargo, The Haunting of Bly Manor) and with the first two episodes directed with playful genre savviness by Jocelyn Moorhouse (Proof, The Dressmaker), Troppo is a fun, punchy, pulp exercise that mostly manages to be both quirky and beholden to the tropes of the genre. Whether you see those tropes as cliches or archetypes most likely depends on your fondness for hard boiled thrillers: here we have a disgraced but honourable cop two seemingly unrelated crimes, a secret conspiracy behind the scenes, and pretty much all the usual trappings of two-fisted procedural.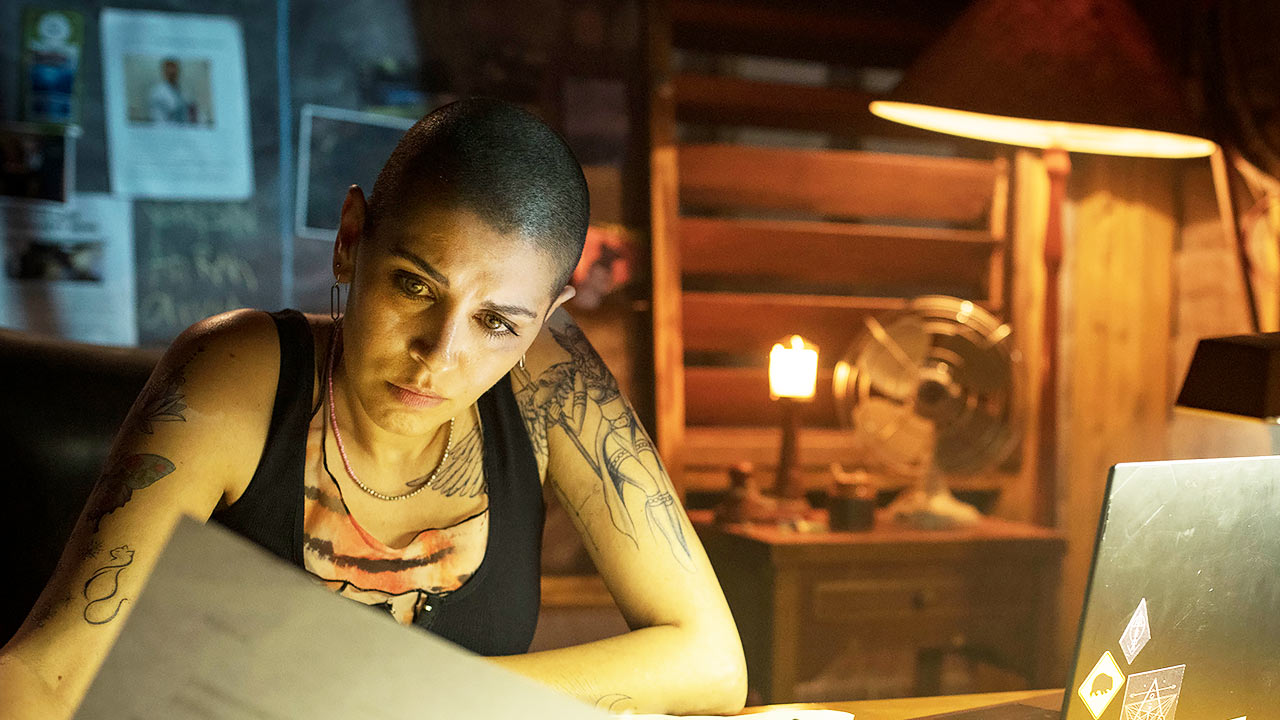 But there's a spicier flavour to Troppo, both in the inclusion of the hard-to-pigeonhole Pharrell, a queer-coded post-riot-grrl figure who isn't your usual mystery protagonist, and it's setting: a fictional Cairns-ish town in the Queensland tropics. They do things differently Up North, and Troppo captures the rough and ready mood and the sultry heat of the primordial rainforest beautifully, thanks to great production design from Nick McCallum and warm photography by Martin McGrath. This is another "small town with an old shame" story that crop up so often in the Australian crime genre, but if the recent Eric Bana vehicle The Dry was the classy, literary version, Troppo is the more enjoyably vulgar and idiosyncratic.
For at least the first half, at any rate, with only the first four episodes made available to preview. They set the hook deep, though. Troppo is compelling TV, not necessarily because of its mystery plot, which is serviceable without being spectacular, but due to the interplay between the leads. Jane and Chamoun are both playing outsiders, though they deal with their isolation in different ways.
Jane's Ted wants to be forgotten, ignored, left in peace, while Chamoun's Amanda wears her loneliness like a badge of honour. Her whole demeanour is designed to project strength and draw attention—the respectable citizens of Crimson Lake may reject her, but they'll never be rid of her. How these two very different but equally wounded souls connect is Troppo's real appeal, and given the source novel is the first of a series, hope for more adventures featuring the pair is not in vain.