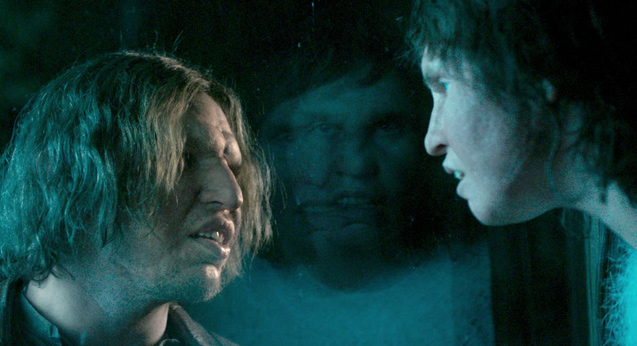 Border is the wildest love story you'll see this year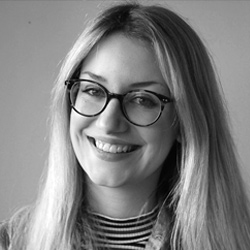 ---
Supernatural elements and border security collide in this Swedish Cannes winner about an oddly talented officer attracted to a recent suspect. Based on a short story by John Ajvide Lindqvist, author of Let the Right One In.
Arriving in limited cinemas just in time for Valentine's Day, critic Katie Parker explains why this strange, surreal, compelling film is the wildest love story you'll see this year.
Tina, the heroine in Ali Abbasi's Border, is not your typical leading lady. With a protruding brow, pronounced underbite, ruddy skin and a strange scar on her tail-bone, she's not a conventional beauty; nor is she exactly social, more at ease amongst the animals in the woods that surround her house than with her colleagues or dog-obsessed boyfriend.
Fortunately, though, she's got something going for her: a position as a border security officer at a busy port in a Swedish coastal city, in which she excels.
In fact, so good is Tina at her job, seemingly able to literally smell out offending passengers, that she has a more-or-less 100 per cent success rate at identifying passengers smuggling contraband into the country.
That is until the greasy, leering, pot-bellied Vore passes through, awakening Tina's senses so strongly she goes so far as to order a strip search—bringing up nothing.
Of course, the fact that Vore physically resembles Tina like no one she's ever seen before (right down to that tailbone scar) is no small part of her instant magnetic attraction to him—and might also help her discover the truth behind her appearance.
Adapted from the short story of the same name written by Let the Right One In author John Ajvide Lindqvist, Border too is a strange, surreal hybrid of horror, romance and folklore—only this time a Hollywood re-make seems like a rather less likely prospect.
Sign up for Flicks updates
Both totally beguiling and borderline sick-making at times, Border gets pretty gnarly in places. With stunning visual effects and some very unexpected moments, it is not for the squeamish—and, without giving too much away, features one of the most insane sex scenes you'll see in modern cinema.
Too broad to really work allegorically (doesn't everyone feel like a yuck outside sometimes?) and with maybe a bit too much grim realism, Border is nevertheless elevated by phenomenal performances from its prosthetic covered leads and incredible visual effects.
Together with a compelling story and a willingness to really, shall we say, 'go there' Border is a rare, discomforting, and incredibly inventive film and the wildest love story you'll see this year.