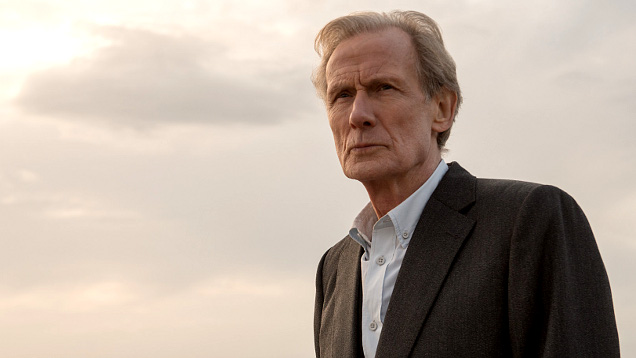 In Sometimes Always Never, the inimitable Billy Nighy plays Alan, a haunted man who seeks solace in playing Scrabble. There is a great weight to his unique comic presence and the bittersweet drama around him is both stimulating and soothing, writes critic Sarah Ward. 
Sitting around a table with the affable Alan (Bill Nighy) is often cause for concern in Sometimes Always Never. With his banter as impeccable as his dress sense, the retired tailor is always pleasant company, but if there's a Scrabble board in his vicinity, his skill and experience take over. During a game amidst a bed-and-breakfast stay, Arthur (Tim McInnerny) and Margaret (Jenny Agutter) learn this truth the hard way, while Alan's son Peter (Sam Riley) accuses him of hustling the couple. There's no malice or trickery in Alan's behaviour, even if he does profit from a bet made with Arthur. Rather, obsession drives the Scrabble expert.
While Sometimes Always Never is filled with impressive talent and engaging performances, it proves a case of art imitating life for Nighy and his co-stars. The film's cast can rarely be faulted, with Riley flickering with buried sadness as Alan's constantly overlooked son, Alice Lowe bringing a dash of levity to Peter's wife Sue, and Louis Healy perfecting the withdrawn teen role as their video-game fanatic offspring Jack. But place them in a scene with Nighy — or place the acclaimed Agutter and McInnerny with him instead — and there's no doubting where the movie's energy resides. Just as Alan dazzles his opponents tile by tile and word by word, Nighy steals the show moment by moment.
As the similarly amiable and insightful Puzzle did with the humble jigsaw just last year, this bittersweet feature deploys Scrabble not as a source of drama, but as its protagonist's chosen coping mechanism. Viewers first meet Alan and Peter as the duo venture across Merseyside for an important appointment, having devoted years to looking for the former's missing son — his clear favourite, and the latter's elder brother. Upon their return, Alan installs himself in Peter's two-bedroom home, despite years of unspoken pain dwelling between the pair. For a man so adept at calling upon his vocabulary in a game, Alan is unable to do the same when it comes to talking with Peter. Dispensing advice about sartorial choices, his grandfatherly bond with Jack is more successful.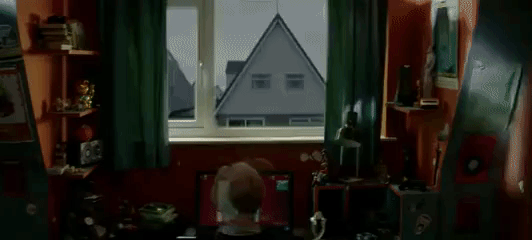 Whether he's crooning a Christmas tune in Love Actually, the film that cemented his fame; navigating effects-heavy dreck, such as the Underworld franchise and I, Frankenstein; or tamping down his charm with shyness, in a near against-type turn in Pride, Nighy could never be mistaken for anyone else. There's a weight to his presence, even in comic or exaggerated mode, that lands firmly, uniquely and welcomely — and it's that sensation that Sometimes Always Never capitalises upon.
Playing a man haunted by his troubles, and seeking solace in a hobby that's become a compulsion, Nighy conveys deep-seated sorrow with a delicate but deft touch. Alan might be lost in his grief, but he's never just lost. He might be clinging to Scrabble to keep his misery at bay, but he has never relinquished his sense of self. With his mannerisms, subtle expressions and droll delivery, perhaps more so than the movie's witty dialogue, Nighy always finds the requisite balance. In the process, he also embodies the feature's thoughtful yet purposefully offbeat tone — one that eventually serves up easy platitudes, but does so with genuine emotion.
Sign up for Flicks updates
Nighy's performance is quietly powerful, and one that no-one else could muster; however a distinctive actor gets a distinctive film to match with Sometimes Always Never. With Frank Cottrell Boyce on screenwriting duties, the experienced scribe's familiar themes are blatantly apparent, with everything from Hilary and Jackie to Millions to Goodbye Christopher Robin concerned with complicated family relationships. And yet, his material is both lighter and as meaningful as it needs to in first-time filmmaker Carl Hunter's hands.
Splashing heightened colours and a wistful, whimsical mood across precisely composed frames, Hunt's playful visuals are as crucial as the movie's leading man. Thanks to backgrounds both painted and projected, a fondness for yesterday's technology and trinkets, and the dreamlike air emanating from the camera's positioning and movements, the film simultaneously stimulates and soothes, as Alan's beloved Scrabble does. The effect couldn't be more fitting, seething with melancholy while flirting with fantasy, and washing lingering sadness in a bath of hope. Indeed, from start to finish — and by design — it feels as if Sometimes Always Never could've been conjured up by its dapper main character. Its title, too, stems from Alan, referring to the correct fastening technique for a suit jacket's buttons.