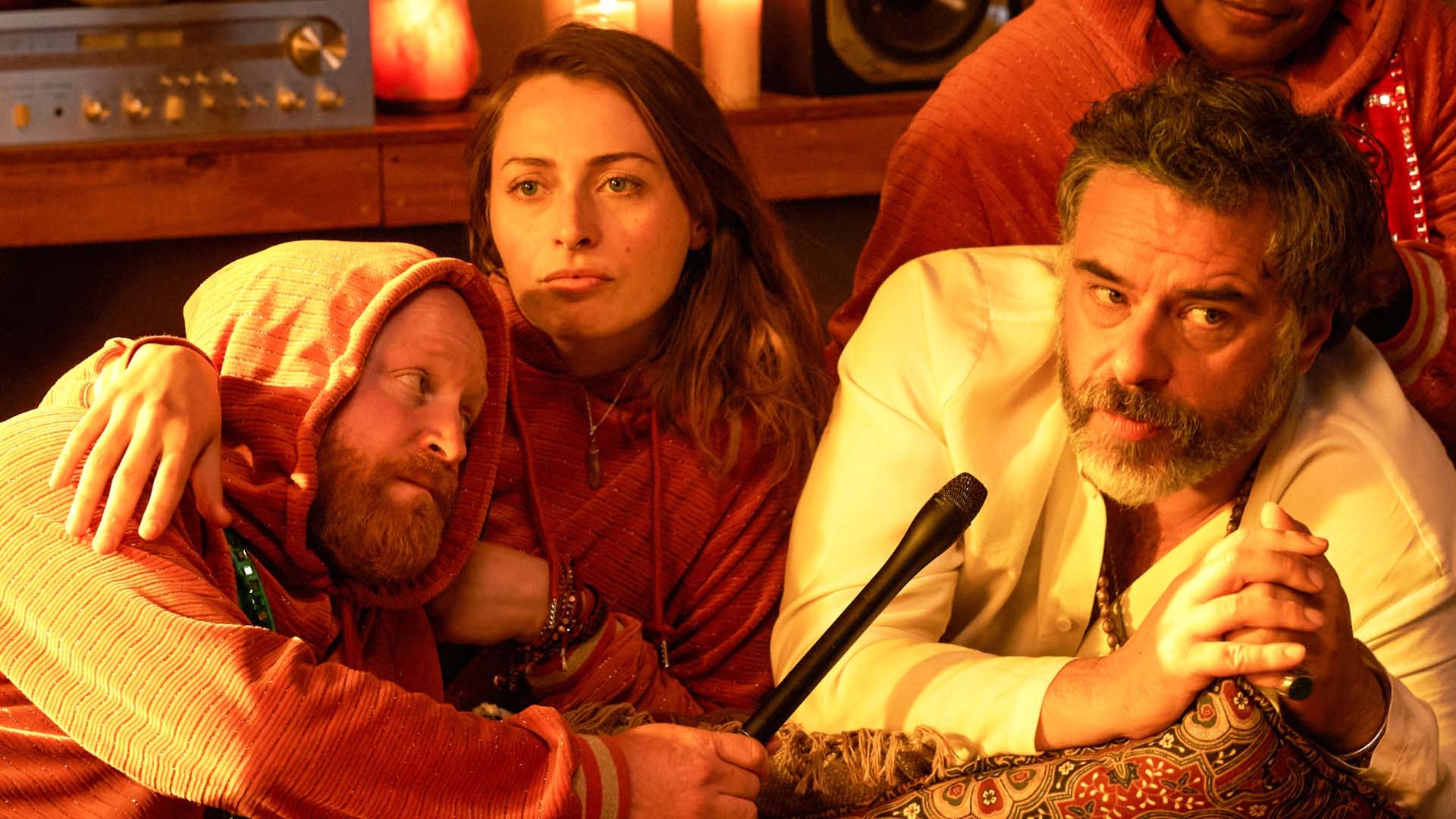 Bawdy absurdist comedy Nude Tuesday is silly, raucous and sometimes surprisingly moving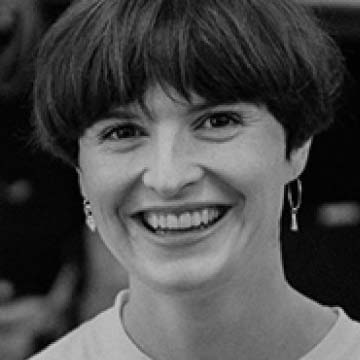 ---
Jackie van Beek and Damon Herriman star alongside Jemaine Clement in couples therapy comedy Nude Tuesday – spoken in gibberish and later subtitled to surreal, comic effect. It's amazing how quickly you get used to the made-up language, writes Rachel Ashby.
Where to start with Nude Tuesday? To say the film is audacious would be an understatement. It's a bawdy, absurdist tale of an unhappy suburban couple Bruno (Damon Herriman) and Laura (Jackie van Beek) who head off to a sex-positive retreat in the mountains to rekindle their romance. There is—as the title would suggest—a lot of nakedness. There is also Jemaine Clement playing a New Age sex guru, and a cast of well-recognisable Antipodean actors romping around as his horned-up followers. On top of this, the whole thing is performed in gibberish, with the caustically funny Julia Davis given free reign on interpreting the subtitles. Crikey.
This mad project was dreamed up by Jackie van Beek and Armagan Ballantyne, with Ballantyne directing the feature and van Beek writing the script. Van Beek's text started out in English and then was worked into a vaguely Nordic gibberish for the actors to improvise around. Davis' bonker's subtitling came last and, with very little in the way of limitations, the final film was consequently a surprise for most involved in the writing and performing.
For about the first 15 minutes I have to admit that I found all these layers a bit distracting. I got caught on admiring the cleverness of its construction, rather than enjoying the film itself. However, once Bruno and Laura arrive at the sex retreat, and we meet their colourful fellow attendees, the film really hits its stride. With such a malleable script, the ensemble cast (many of whom are recognisable for their theatre-making chops) are relying on body language, emotion and clownishness to tell the story, which they do very well. When it comes to the actual nakedness in the film, it's somehow a lot less shocking than you might expect. No one really gets their kit off until the final act—and by this point it becomes a well-deserved punchline to a very surreal tale.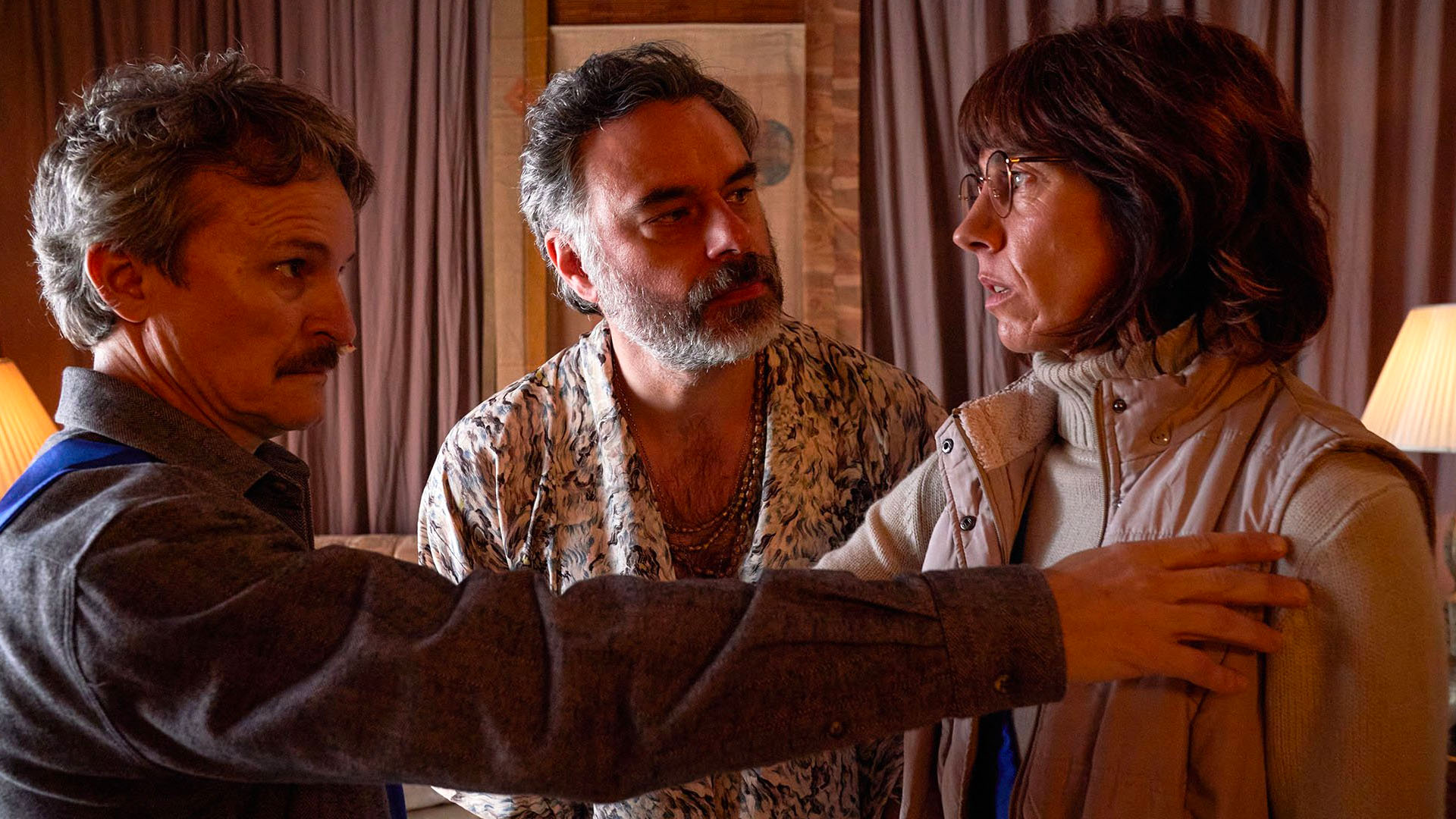 Tying the whole story together are Davis' subtitles which, for the most part, strike the right balance between moving the plot along and disrupting everything with an unexpected reference to thrush or a scandalous character revelation. It's amazing how quickly you get used to the made-up language, even as it appears in the music with gibberish versions of Road to Nowhere and Sea of Love.
From this comedic nod to indie film soundtracks to the Scandi noir-esque cinematography, there are plenty of knowing gestures throughout Nude Tuesday to the type of flicks you might typically see on an international festival circuit. It's probably fair to say that the prospect of full-frontal nudity, subtitles, and verbal nonsense might be daunting to many regular movie-goers, but I do hope it manages to reach a broader audience than the usual festival-going crowd. It's silly, raucous and sometimes surprisingly moving. All in all, it makes a thoroughly fun case for bold and bananas Aotearoa filmmaking.