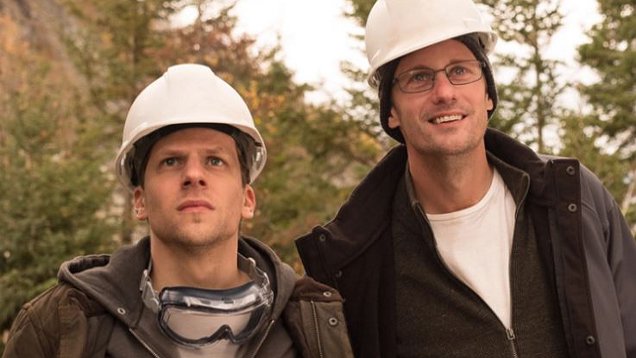 Flicks has 10 double passes to give away to the drama-thriller The Hummingbird Project, which arrives in Australian cinemas on April 25.
Synopsis: "Determined to create a more efficient way of transmitting information between stock exchanges, the cousins [Eisenberg and Skarsgård] scheme to lay fibre-optic cable from Kansas City to New York, gaining them and their clients crucial seconds in order to trounce their competitors. Vincent (Eisenberg) — the force behind the scheme — is a frantic dreamer who pursues his ideas with zealot-like intensity while promising everyone the moon. Anton (Skarsgård) is the brains, a socially awkward data wiz with few friends besides Vincent. Both end up in the crosshairs of their ruthless former employer Eva Torres, a Wall Street lion willing to devour anyone unlucky enough to get in her way. Unfortunately, Anton hasn't entirely figured out how to make the cable connection fast enough to warrant the expense. As time runs out, Vincent's claims of grandeur get progressively wilder."
---
TO GET IN THE DRAW…
1. Sign-up to Flicks' weekly email – the Film Informant (if you are already signed-up, you're half way there).
Sign up for Flicks updates
2. Send us an email, with your postal address, to team@flicks.com.au with 'The Hummingbird Project' in the subject line. Please include your postal address (if you win, we'll send the prize out to you).
3. Await victory.
The Film Informant is a weekly update on what's good in cinemas, latest trailers and other matters cinematic. Your satisfaction is guaranteed. All winners picked at random and notified by email. Competition terms & conditions here.