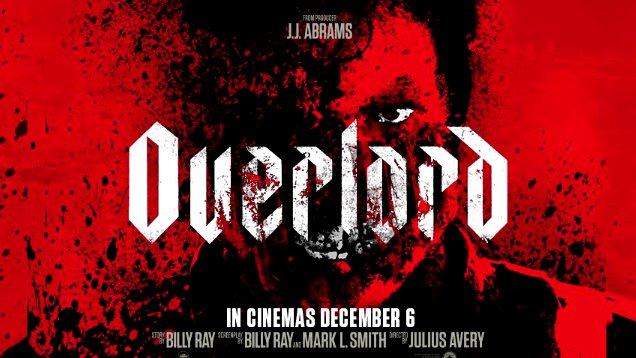 Flicks has 10 double passes to give away to the highly anticipated over-the-top action/horror movie Overlord, which arrives in cinemas on December 6.
Synopsis: On the eve of D-Day, American paratroopers are dropped behind enemy lines to carry out a mission crucial to the invasion's success. But as they approach their target, they begin to realise there is more going on in this Nazi-occupied village than a simple military operation. They find themselves fighting against mysterious, powerful forces – part of a Nazi experiment. At one point reported to be an entry in the Cloverfield universe, producer J.J. Abrams announced its separation from that series in early 2018.
---
TO GET IN THE DRAW…
1. Sign-up to Flicks' weekly email – the Film Informant (if you are already signed-up, you're half way there).
Sign up for Flicks updates
2. Send us an email, with your postal address, to team@flicks.com.au with 'Overlord' in the subject line. Please include your postal address (if you win, we'll send the prize out to you).
3. Await victory.
The Film Informant is a weekly update on what's good in cinemas, latest trailers and other matters cinematic. Your satisfaction is guaranteed. All winners picked at random and notified by email. Competition terms & conditions here.