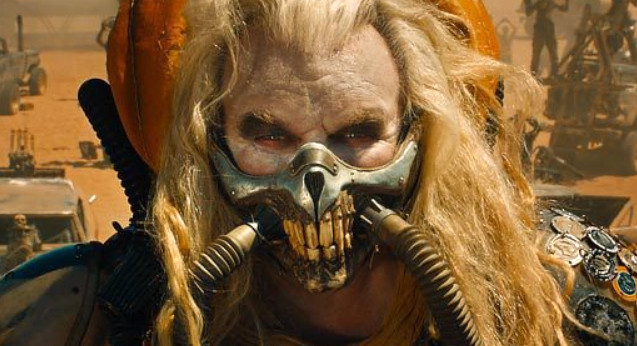 If you've ever wondered more Mad Max movies haven't been announced, given the incredible success of the most recent installment Mad Max: Fury Road, it is not because director George Miller doesn't have ideas for more films.
As has been widely reported, two more Mad Max screenplays were finished years ago. One for a sequel to Fury Road called The Wasteland, and another a prequel for the character Imperator Furiosa (played by Charlize Theron).
These new Mad Max movies, which would be installments five and six, have not been green lit, because George Miller's production company, Kennedy Miller Mitchell, is now engaged in a court case against distributor Warner Bros.
It was revealed in November last year that George Miller and his business partner, Doug Mitchell, had launched legal proceedings against the studio, suing them for a $7 million bonus they claim they are entitled to.
As The Hollywood Reporter wrote: "Miller's loan-out company alleges that its deal for the movie provided a $7 million bonus if the final net cost of Mad Max: Fury Road didn't surpass $157 million. Miller is demanding payment, but by Warners' calculation, the film went over budget. Miller rejects this proposition, blaming a series of decisions which he alleges caused substantial changes and delays to the film."
Now, The Sydney Morning Herald journalist Garry Maddox has unearthed some more details of the case, which he described as "a bitter court battle."
The Herald now reports that Kennedy Miller, George's Miller's company claimed in court documents that:
Warner Bros insisted certain scenes in the script not be shot – including those around Immortan Joe's Citadel – with new scenes instead and a new ending.
When Miller had a so-called "rough cut" of the movie, the studio made a series of decisions that caused "substantial changes and delays" to the production, including that the previously cut scenes and new ones be shot.
The studio directed there be at least 10 screenings of Fury Road and, after each one, requested further changes.
Warner Bros later approved a plan to shoot additional scenes costing $US31 million in late 2013, which required shipping vehicles back to Australia, reassembling the main cast and crew, re-creating an African set and extra post-production. And that these costs were to be excluded from the net cost of the movie.
The studio arranged for Ratpac-Dune Entertainment to co-finance the movie despite being contractually required to offer Kennedy Miller Mitchell the first opportunity if it was required
And that in a cross-claim, Warner Bros alleged:
Fury Road "significantly exceeded the approved budget", with the extra costs largely caused by the production company, without the studio's written approval.
Production was delayed and costs had escalated during filming in 2012 to the point where, without the changes sought by the studio, the movie could not be completed on schedule for the approved budget.
The studio requested an alternative ending rather than insisting on it.
Kennedy Miller Mitchell agreed to fund some of the additional filming in 2013.
The release date was ultimately delayed by 14 months and the cost of production increased by $US31 million to $US185.1 million.
Given the acrimonious nature of this dispute, the question has been raised whether George Miller, who is 73, will ever make another Mad Max. In the current circumstance, it is hard to imagine that a new film will be green lit any time soon.
We can't comment on who is right or wrong in this case, but we can say we think the whole thing is a damn shame. The fifth Mad Max movie could be getting filmed, or even released right now. Instead we don't know when – or if – we'll get another installment in one of the world's most iconic action franchises.