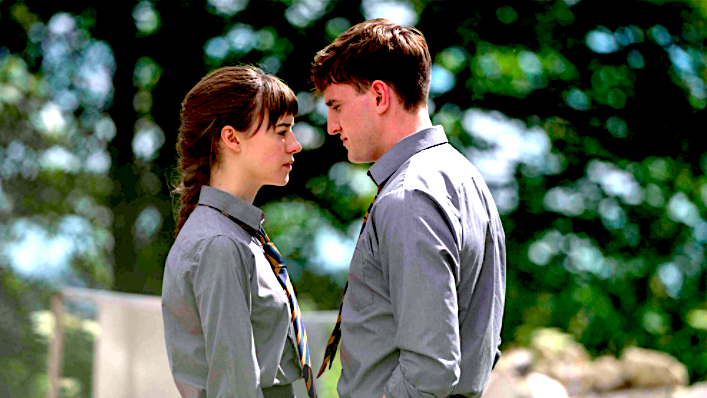 What to expect from Normal People, Stan's adaptation of 2019's hottest book

---
It won 2019's Book of the Year at the British Book Awards. It topped the New York Times Bestseller List. It got covered in crumbs and receipts at the bottom of every cool liberal arts student's backpack.
And now Sally Rooney's novel Normal People has been turned into a twelve-part dramatic TV series, airing exclusively via Stan for Australian Rooney readers. Rooneyheads? Roonerinos?
Sign up for Flicks updates
Starring Daisy-Edgar Jones and Paul Mescal, the series follows a pair of Irish teenagers, Connell and Marianne, as their stilted first encounters turn into friendship at university, then something more. The winding path of their romance is captured nicely in the first teaser trailer below, which gives viewers a heart-fluttering idea of the program's swoony depiction of love and memory.
Airing on the BBC and Hulu outside of Australia, Normal People was shot in Ireland, Sweden and Italy, with Room director Lenny Abrahamson sharing directorial duties with Hettie Macdonald.
With a nicely extended 12 episodes with which to tell its complicated, thoughtful story, it looks like Normal People might avoid the pratfalls that have caused issues for other highly anticipated literary adaptations, like the clunky Donna Tartt film The Goldfinch.
On April 27 (the same day as the UK) fans of the book and of bittersweet romantic storytelling alike will get the chance to binge along with Connell and Marianne, all of us looking back into our lovesick pasts together. Aww.