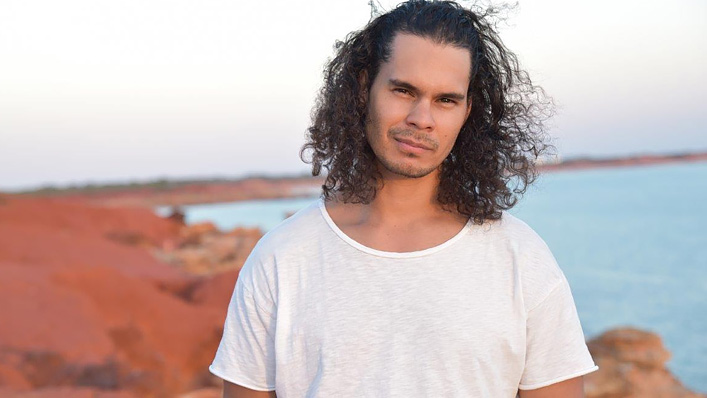 We'll see Jay Swan's beginnings in the Mystery Road prequel season Mystery Road: Origins

---
After two feature films and two seasons of celebrated TV on the ABC, Aussie audiences might feel like we know everything about Jay Swan. As played by Aaron Pedersen, Swan is the archetypal 'Outback noir' hero, leading and solving four separate murder investigations and earning international acclaim along the way.
For the third season of Mystery Road, the series' creators and writers are taking us back into Swan's past—1999 to be precise—to see first-hand what makes Swan so unstoppable in his pursuit of the truth.
It's called Mystery Road: Origin. And although we don't have a confirmed date beyond knowing that it will arrive sometime in 2022, the new actor in the role of Swan has been announced. Nyikina man and actor Mark Coles Smith will portray Young Jay at his first station as a new copper, finding himself in Western Australia's Goldfields where both his estranged father Jack and future wife Mary reside.
Speaking on how the third season's prequel setting will differ from the previous two cracking seasons of Mystery Road, Sally Riley (ABC's Head of Drama, Entertainment and Indigenous) has said: "The world and tone remain the same but we will unpick Jay and his enigmatic journey to becoming a detective. Who knows, we even may see him smile!"
With or without a smile, Jay Swan has become one of Australian TV's most striking characters, leading Sarah Ward to write last year that Mystery Road is Australia's greatest franchise. Ward outlined the complexity of the western noir protagonist as such: "There's nothing simple about Swan, even with the sleuth often saying little. There's nothing that's clear-cut, apart from his firmly entrenched sense of right and wrong. And he's always an outsider, his own community deeming him a traitor due to his badge, and his colleagues frequently treating him with suspicion."
We can't wait to see how Coles Smith and a new team of acting and filmmaking talent take over from Pedersen, Wayne Blair, Warwick Thornton and Rachel Perkins in Mystery Road: Origin. Keep your eyes peeled for a trailer and release date in 2022.