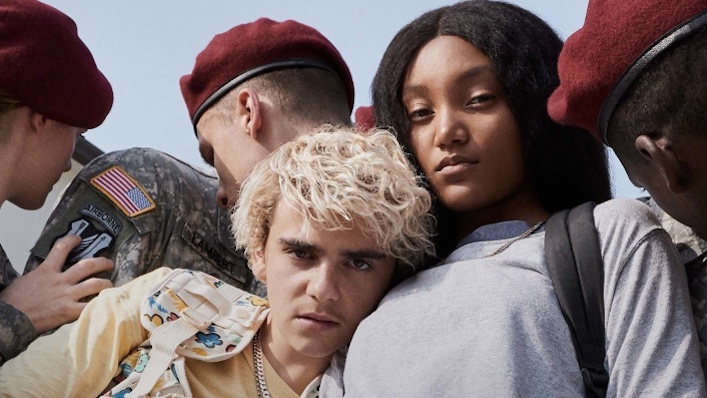 We Are Who We Are is now on SBS On Demand: here's what critics are saying

---
Call Me By Your Name director Luca Guadagnino's new series We Are Who We Are is now streaming on SBS on Demand. Here's what to expect—and what the critics are saying.
A few years ago, Luca Guadagnino's queer romance feature Call Me By Your Name was a surprise arthouse hit, drawing in audiences with its wistful storyline and the poetic visuals of Guadagnino's native Italy. The movie shone a fresh new light on coming-of-age and falling in love, and, with the release of the We Are Who We Are, it seems like Guadagnino is not quite done in that department.
Having arrived this week on SBS on Demand, We Are Who We Are is an eight-part coming-of-age drama, following two terminally cool American teens, Caitlin and Fraser, as they adjust to life on an Italian seaside military base. With gorgeous beaches and plenty of debauched teen fun to get up to, our protagonists have plenty of room to grow up and cause trouble.
Sign up for Flicks updates
Maybe that kinda sounds like nothing happens in this show, but, as you'll see from the glowing reviews we've compiled below in the name of building your We Are Who We Are hype, the show's strengths are more in what it leaves unsaid. Here's what you need to know about all the buzz surrounding We Are Who We Are, potentially your next fave screen drama.
First things first: it's a poem, not a TV show
All over Guadagnino's short filmography, it's clear that the Italian director is a master of the sloooooow burn. Vulture expressed approval over the show's lyrical, unrushed vibe: "It's not a traditional television show. It's poetry. It's a photograph of a moment in time. Every episode is an invitation to just sit within those verses and pictures and appreciate them, without judgment."
The Hollywood Reporter felt that the "aura of pleasant aimlessness" in We Are Who We Are is just a facade, "but of course the scripts (by Guadagnino, Paolo Giordano and Francesca Manieri) are meticulously crafted, guided in large part by the steady unearthing of the characters' layers." Sounds like there's more going on here than meets the eye.
The young cast are terrific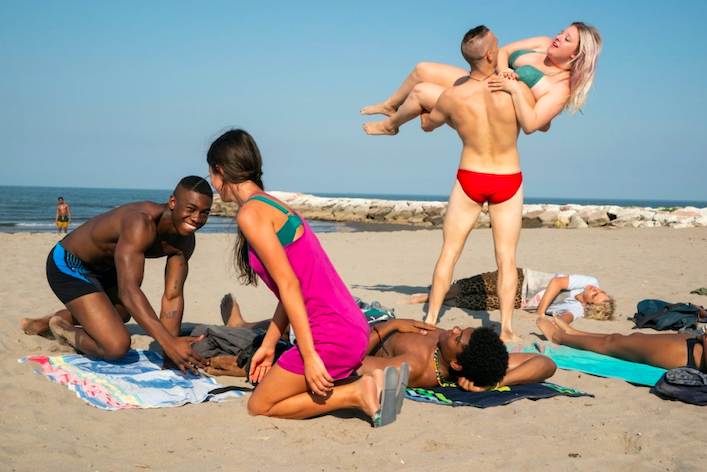 You might recognise lead actor Jack Dylan Grazer from his twitchy performances in It and It: Chapter Two, as well as his irreverent sidekick in Shazam!. His role as army brat Fraser in We Are Who We Are is drawing in acclaim, where he's part of a celebrated young international cast that also includes Martin Scorsese's daughter Francesca.
Rolling Stone singled out newcomer Jordan Kristine Seamón as "a real find," saying that the actress's portrayal of Caitlin "has screen presence to spare, so that the less Caitlin says out loud to friends and family, the more her eyes are showing us what's really going on."
Then again, the antics that the army kids get up to may stretch one's plausibility. Some reviewers found the teen characters a little unrealistically libertine, given their militaristic surroundings, such as Slant's review which questioned, "Has there ever been a military base this radiant with hedonistic pansexual yearning? I don't believe it, but these kids are alright."
It'll make you wanna book a trip to Italy, stat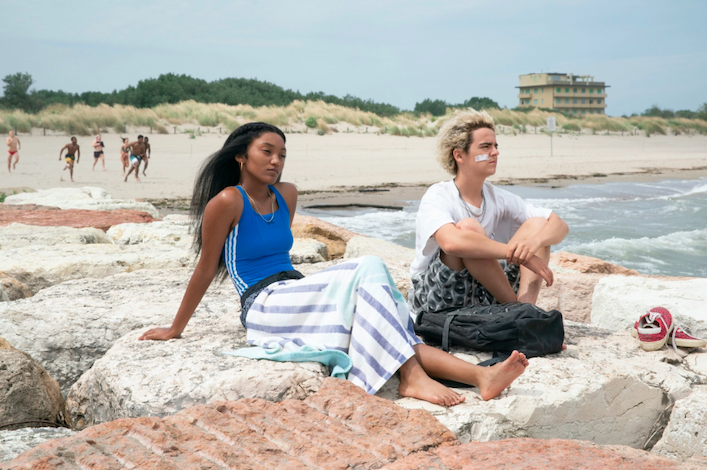 Just like Call Me By Your Name, We Are Who We Are shows off the rural Italian countryside's natural beauty. The Hollywood Reporter warns that "the show's verdant, sun-drenched beaches won't soothe your pandemic-induced wanderlust one bit." Damn.
Indiewire gave the series an A-score, highlighting its sun-baked visuals. "Whether you want to read poetry or swim under the Italian sun, We Are Who We Are gives you everything you could hope for. Kick back and enjoy."
It's set amidst the 2016 election—for better or worse
We Are Who We Are also stars Chloe Sevigny and rapper Kid Cudi as the parents of Fraser and Caitlin; both play severe military personalities, caught in the looming culture war of the show's 2016 setting.
But some reviewers found the show's glance at politics a little too thin, with THR pointing out that "the electoral backdrop emphasizes the characterizations that don't quite cohere, or at least demand greater elaboration."
This criticism has been particularly levelled at the show's adult characters, with Variety feeling that Sevigny and Cudi were especially neglected in some ways. "The show losing the thread of those adult characters is a particular shame because everything else in We Are Who We Are is so impressively, specifically meticulous."
Click below to find more reviews of We Are Who We Are, or start watching the series for free on SBS On Demand. La vita è truly bella.