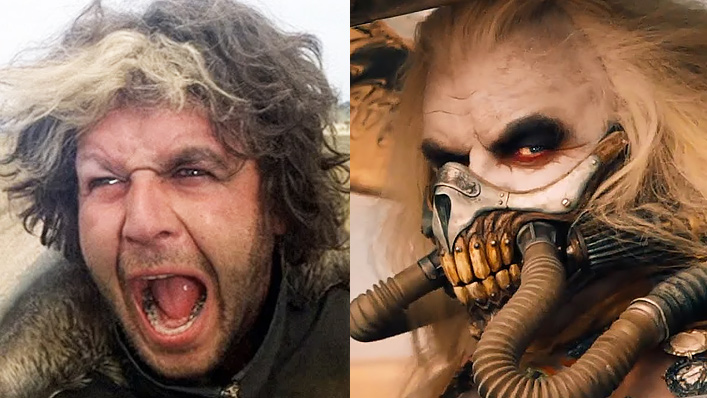 Vale Hugh Keays-Byrne, the actor behind Toecutter and Immortan Joe

---
If the name Hugh Keays-Byrne isn't immediately familiar to you, it may be because his face was covered by a garish steampunk face mask the last time we saw him.
That's right: in 2015 Keays-Byrne portrayed the greedy Immortan Joe in Mad Max: Fury Road, a ripper of a role that would also sadly be his last. Keays-Byrne died this week at the age of 73. Many of the tributes pouring in from friends, coworkers and fans express their amazement that the British-Australian actor had in fact played multiple Mad Max villains.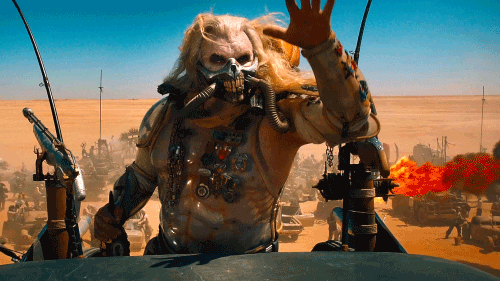 Back in 1979, the original Mad Max was one of Keays-Byrne's earliest roles in his adoptive home of Australia. Keays-Byrne was born in India in 1947 to British parents, and he began his career on the stage in Royal Shakespeare Company productions. It was during a Royal Shakespeare Company tour to Australia that Keays-Byrne was seemingly charmed by the country and never quite left, even winning the 1977 Best Actor Logie for Rush.
As shared in a heartfelt post by Hugh Keays-Byrne's collaborator and close friend Brian Trenchard-Smith, the actor "achieved worldwide recognition" as Toecutter in Mad Max. Despite the nastiness of that character, Trenchard-Smith relates that Keays-Byrne himself was a dogged humanitarian who "cared about social justice and preserving the environment long before these issues became fashionable."
Fury Road co-star Charlize Theron also remarked on the vast difference between Keays-Byrne's gentle persona and the broad, "evil warlord" characters he's remembered for.
RIP Hugh Keays-Byrne 😔 It's amazing you were able to play an evil warlord so well cause you were such a kind, beautiful soul. You will be deeply missed my friend. pic.twitter.com/kXDhNs5jEU

— Charlize Theron (@CharlizeAfrica) December 2, 2020
"Return my treasures to me, and I myself will carry you through the gates of Valhalla. You shall ride eternal. Shiny, and chrome!"
Rest in peace, Hugh Keays-Byrne. pic.twitter.com/1N7NxnHfU1

— Mad Max Movie (@MadMaxMovie) December 3, 2020
My favourite tribute comes in the below clip, an Alamo Drafthouse PSA advertisement featuring Keays-Byrne and George Miller, the Mad Max franchise's longtime director. Miller looks on in awe as Keays-Byrne rattles off a genuinely intimidating monologue to cinema audiences, warning that an apocalyptic end is nigh unless they turn off their phones during the movie.
The clip ends with Miller and Keays-Byrne sharing a lil hug, something I'm sure we could all use right now.
— Frank Reynolds (@frankjreynolds) December 2, 2020