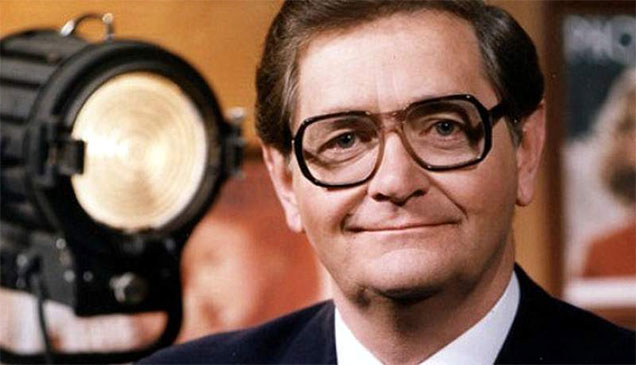 Vale Bill Collins, Australia's beloved 'Mr Movies'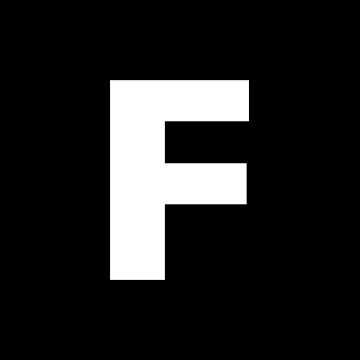 ---
Some terribly sad news arrived today, with reports confirming that beloved Australian film critic and historian Bill Collins has passed away.
The highly respected author and television personality, who famously wore dark-rimmed glasses and spoke about cinema with infectious passion, died last night. He was 84.
Collins was best-known for presenting short but highly informative introductions, before classic films played on television.
As the Sydney Morning Herald writer Michael Idato put it:
"He spoke emotionally, and passionately, and personally. He had the theatrical delivery of an actor, but truth he was simply a fan, drawn into the magic of the movie house, hypnotised by the flickering light of the projector."
Many people have taken to social media to celebrate the life of this iconic Australia. Here are a selection of tweets in honour of Bill. Vale.
Bill Collins was an endearing, avuncular, inspirational film critic and historian. You didn't just want to listen to or read him; you wanted to be around him. That's why we could never get enough of Mr Movies. Vale

— Luke Buckmaster (@lukebuckmaster) June 21, 2019
How many of us were introduced to the Golden Age of Hollywood at the knee of the ever-enthusiastic Bill Collins? A wonderful one-off. #BillCollins https://t.co/2ewt6seZIq

— Neil McMahon (@NeilMcMahon) June 21, 2019
Legendary "Mr Movies" Bill Collins has died at the age of 84.He presented his "Golden Years of Hollywood" on Network 10 throughout the 80s and early 90s. His wife Joan said "Bill's love of film was encouraged by you, his audience, and his love of sharing his passion."#BillCollins

— Angela Bishop (@AngelaBishop) June 21, 2019
Thoughts and prayers to family and friends of Mr Movies. 💔🙏
RIP Bill Collins

— Christine McDonald (@Clubby_R8) June 21, 2019
R.I.P. Bill Collins. I have many fond memories of my Mum & I watching him present classic films when I was a kid, which has contributed to my love of old movies. https://t.co/V1pcC84Xop

— Kerry-Anne James (@Kerry_AnneJames) June 21, 2019
Every second weekend of my childhood, at my grandparents place. On the couch, heater on, under the rug, watching The Golden Years of Hollywood with #BillCollins. IMDB is just a virtual representation of him.
Vale Mr Movies pic.twitter.com/mKAlM4jQKM

— Tim Coghlan (@bohdia) June 21, 2019
Vale #BillCollins. It was this bespectacled film guru who introduced me to the joy of watching #ShirleyTemple movies, or Greer Garson in Pride and Prejuduce or Vivien Leigh in Waterloo Bridge. His passion for oldtime cinema was infectious and important. RIP Bill and Thankyou.

— siobhan duck (@siobhanduck) June 21, 2019
I loved how #BillCollins would talk about the era of classic films and their stars with such genuine love and provide informative and interesting commentary. But the best bit was his rare gems of little-known facts. Such a lovely gentle man. #cinema #film #movies #BillCollinsRIP pic.twitter.com/EscVHY5IDo

— Peter Murphy (@PeterWMurphy1) June 21, 2019
Bill Collins was a huge part of forming my love of cinema and the Golden Age is Hollywood. #BillCollins https://t.co/3ADDhUvoeo

— Emily (@emilybwebb) June 21, 2019
Thank you for the insights, the enthusiasm, and the memories of afternoons spent watching golden age films with my grandma.

Australia's 'Mr Movies', Bill Collins, dies aged 84 https://t.co/cUgE0AZPPB via @smh

— inertia crepes (@joalabaster) June 21, 2019
There isn't a film lover in Australia who wouldn't have been influenced by Bill Collins and his stirring intros to movies.

— Carla Danaher (@CeeEmDee) June 21, 2019
Remembering the countless joyful hours spent watching his movie presentations & falling in love the movies themselves. His love of cinema was thankfully very infectious. So grateful for his tireless enthusiasm Vale: Bill Collins – TV Tonight 🙏🏼❤️ https://t.co/6Fj2Tn5O0p

— Siobhan Hannan (@Shiv1000) June 21, 2019
I simply adored Bill Collins.
His exuberance, passion, and knowledge was unsurpassed.
His film intros were culturally significant to the history of cinema.

"I hope you love this film", he would always tell his audience.

We did.
But we loved you more Bill. pic.twitter.com/uKO1mZ0gwO

— Rhett Bartlett (@dialmformovies) June 21, 2019