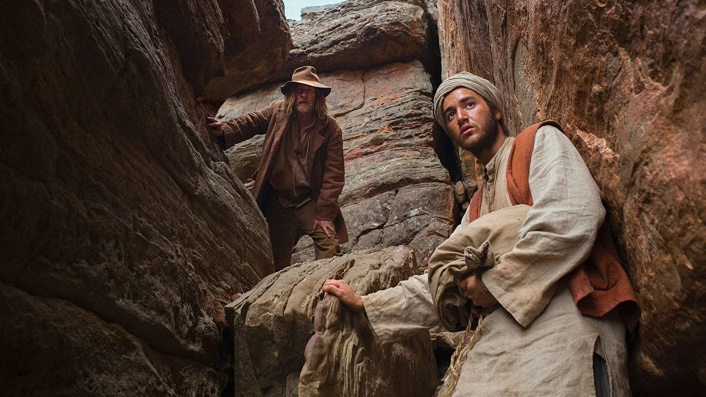 Upcoming Australian film The Furnace is a western about our 'Ghan' cameleers

---
I love a sunburnt country, A land of sweeping plains…Of ragged David Wenham, on the run with stolen gains…
That's the vibe I'm getting from the below trailer for The Furnace, a grizzly Aussie Western starring Ahmed Malek and David Wenham as an unlikely pair of travelling companions. Travelling across Western Australia with two Crown-marked gold bars, the Afghan cameleer and the bushman must race to melt the bars down and evade justice, all in search for a better life—or maybe a return home.
Sign up for Flicks updates
Umbrella Entertainment's official synopsis goes further, promising that "The Furnace illuminates the forgotten history of Australia's 'Ghan' cameleers, predominantly Muslim and Sikh men from India, Afghanistan and Persia, who opened up the Nation's desert interior, thereby forming unique bonds with local Aboriginal people."
That's definitely a tale we haven't seen blown up on a screen this huge, or this celebrated.
The Furnace will arrive in cinemas around Australia on December 10, so you'll wanna recreate the incendiary gold rush of the 1890s by rushing to your favourite local theatre and booking a ticket. Ugh, sorry.