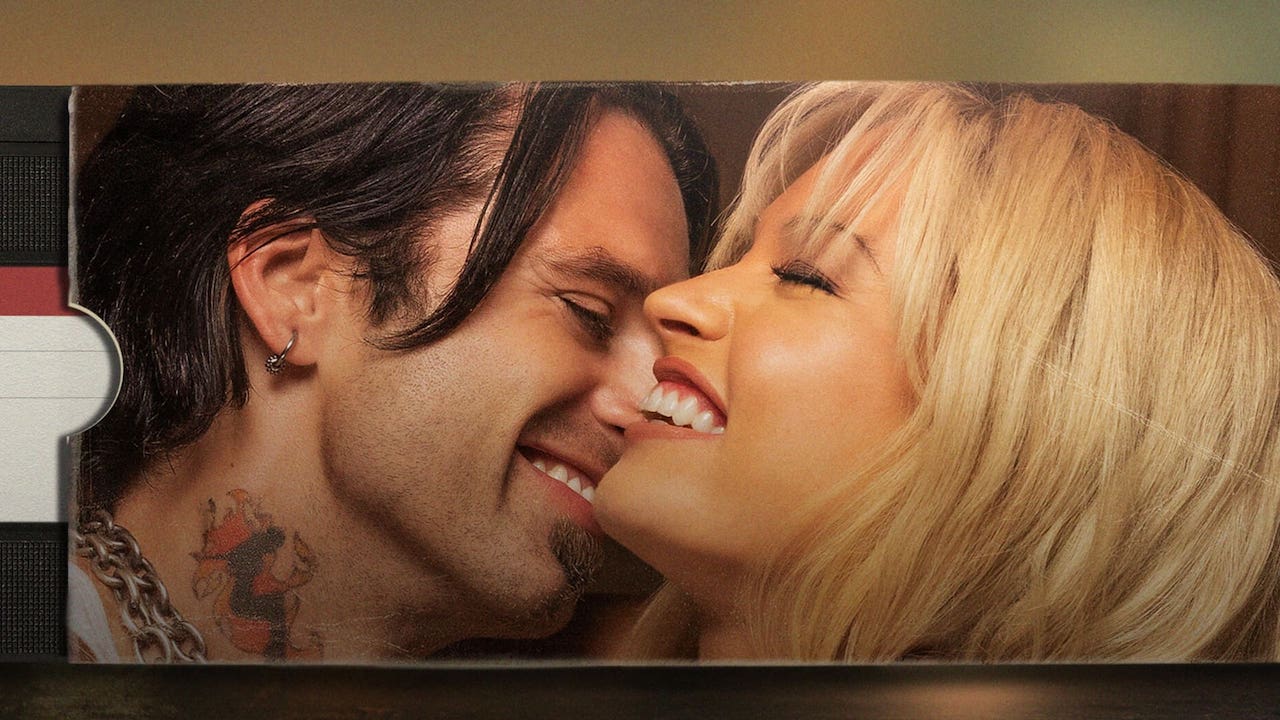 Trailer and release date for scandalous 90s series Pam & Tommy

---
The crew/crüe behind true crime miniseries Pam & Tommy are anything but motley/mötley.
There's former Cinderella Lily James looking a tad less wholesome as 90s glamour icon Pamela Anderson. I, Tonya director Craig Gillespie reunites with Sebastian Stan, this time playing tatted-up drummer Tommy Lee. And Seth Rogen and Nick Offerman are in full sleaze mode as the pornographers who made the whole sordid mess.
Pam & Tommy is an eight-part drama miniseries soon to arrive on Disney+, of all places. It's set to be a reconstruction (or deconstruction?) of Hollywood's 'first viral video'—the very private sex tape of newlyweds Anderson and Lee that caused a celebrity sensation.
The saucy trailer below introduces us to the video's two famous subjects. "It's so…private", Rogen's creepy mullet-headed voyeur murmurs, sizing up the tape's headline-exploding potential. Chances are that we'll end up feeling very empathetic for Baywatch starlet Anderson, who was excessively antagonised by press at the time for what's now considered an act of exploitation.
Even though the series is streaming on Disney+, please make sure your Disney-obsessed young ones don't tune in: Pam & Tommy is obviously rated R18+ for high impact nudity.
And also, what would young people even get from this show? It's all inspired by a culture that's so firmly bygone in the era of OnlyFans, all cable TV and hair metal and Playboy's reign (Hugh Hefner is even a character that appears in the show, played by Mike Seely). Be kind, and rewind this salacious biopic tape from February 2, when it's available on Disney+.