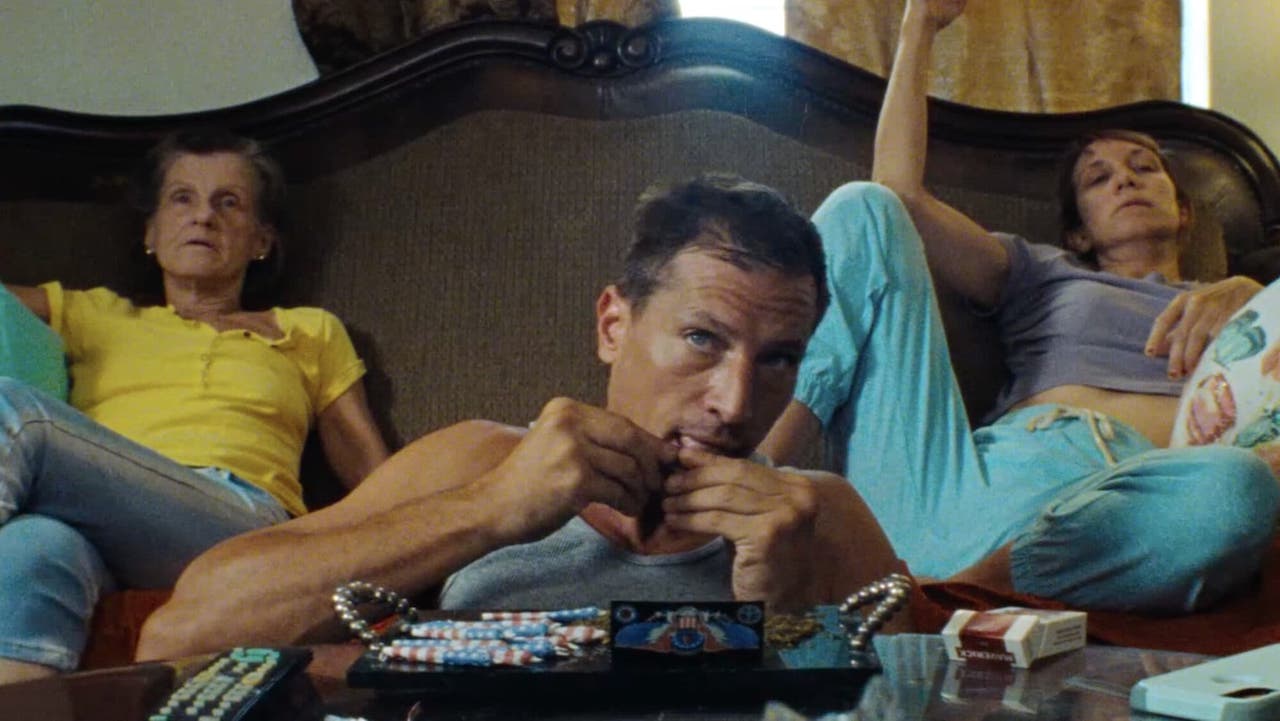 Trailer and release date for raucous comeback comedy Red Rocket

---
The trailer for Sean Baker's upcoming film Red Rocket is split into two pretty distinct moods. We open on washed-up porn star Mikey Saber (Simon Rex): trying to find shelter with his ex-wife, riding a bike along a lonely road, finding new love in a donut shop.
Then, bam: *NSYNC's 'Bye Bye Bye' hits, and so does a chain-slinging thug, sucker-punching Mikey in the gut despite his protests that he "would've 100% out-cardio'ed that guy". Red Rocket arrives in Australian cinemas this January 6, 2022—we can't wait to see more pathos and wild comedy combined.
Sean Baker, director of Tangerine and The Florida Project, should be a safe bet at this point. Red Rocket received a standing ovation at Cannes earlier this year, and Baker has since confirmed the film as part of his ongoing creative mission to support and normalise depictions of sex work on screen.
Mikey Saber seems like one unhinged guy, and Simon Rex has earned some serious acclaim in the role—a clever casting decision, since the Scary Movie 3 comedy actor has himself worked in adult films. Vanity Fair described the complex role as such: "Rex, darting and shiny-eyed and ever-moving, potently communicates the menace of Mikey's presence, perhaps only visible to us at a considered distance."
If you loved the abrasive chaos of Uncut Gems and the vibrant, humanistic feel of Baker's other films, Red Rocket should soar right to the top of your watch-list for 2022.
The down-and-out comeback story arrives in select cinemas around Australia on January 6: a perfect disaster of a summer movie. Seems like the universe is on our side, bro, as Rex yells in the trailer above.