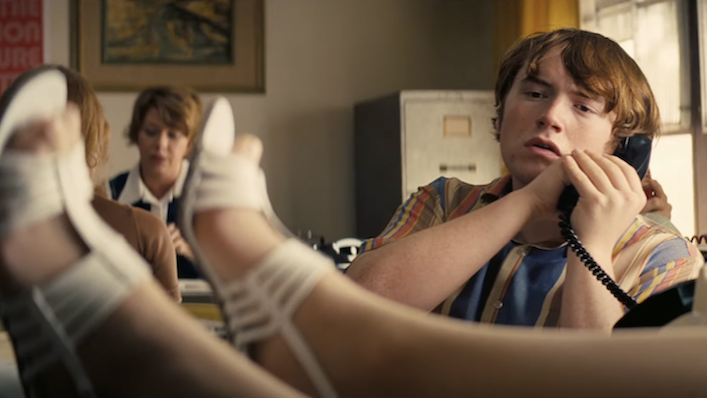 Huzzah! Paul Thomas Anderson's Licorice Pizza will arrive in Australian cinemas on Boxing Day

---
Could the upcoming Licorice Pizza be the most Paul Thomas Anderson movie that Paul Thomas Anderson has ever made?
Going by the wistful trailer below, there are plenty of PTA trademarks: the same 70s nostalgia of Boogie Nights and Inherent Vice, a lot of love for his home burb of the San Fernando Valley, a glittery cast of screen and musical talent to make Robert Altman proud…
Originally slated to arrive in Australian cinemas March next year, Licorice Pizza has been moved ahead and will now open in Australian cinemas on December 26, 2021.
We'll probably spontaneously combust into tears the second that Cooper Hoffman, son of late acting legend and frequent Anderson collaborator Philip Seymour Hoffman, appears onscreen.
He stars alongside Alana Haim, the youngest sister in rock band HAIM, as a pair of freewheeling teens in 1970s California.
Amongst the the star-studded supporting cast are a few characters based on real people—Benny Safdie as progressive politician Joel Wachs, and Bradley Cooper as the hairdresser-turned-super-producer Jon Peters. His claim to fame as Mr. Barbra Streisand even comes up in the trailer below: Peters impatiently explains to Hoffman Jr. that it's pronounced, "Streisand, like sands. Like the ocean."
Unlike Bowie's 'Life on Mars', wherein the film is a saddening bore/cos we've lived it ten times or more, Licorice Pizza looks to be only more magical and compelling because of its familiarity. We've seen these kind of sprawling Hollywood dramas many times, about yearning losers trying to get the dream girl—but have you already seen Tom Waits as a belligerent film director?? Or Maya Rudolph (PTA's wife) sporting her own mum's tight disco-era curls?
Nope, you haven't. Which is why March 3 is a date to look forward to for next year.