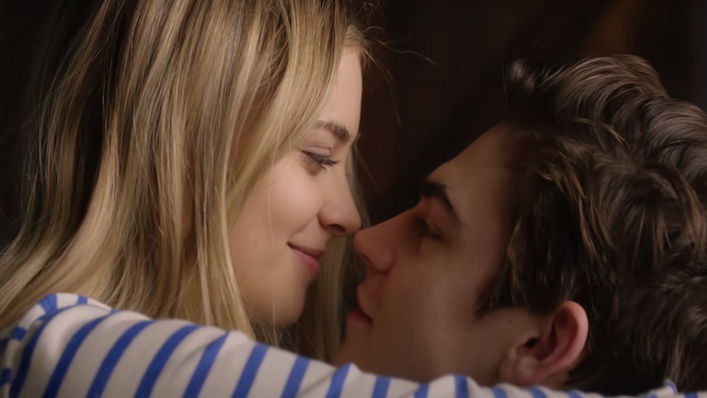 Trailer and release date for After We Fell, the third instalment of the 'After' teen franchise

---
What is it about a bad boy? Since the dawn of romantic storytelling, they've always held a potent allure, the promise to up-end the life of a normal boring girl (i.e. a featureless default stand-in for the reader) with their troubled past, leather attire and perfectly rumpled hair.
In the YA phenomenon of the After series, one such good-girl-bad-boy relationship has been drawn out into three novels, which have each been adapted into a heart-stopping teen drama film. It's been confirmed that the third of the saga, After We Fell, is all set to fall onto Prime Video for Aussie subscribers on October 22.
If you're a lovestruck teen fan of the series, you won't need any further information than what you can squee at in the trailer below. Everybody else, here's what you need to know: buttoned-up university student Tessa (Josephine Langford) has spent two films in the irresistible orbit of British emo lad Hardin (Hero Fiennes Tiffin), constantly being pulled away from him by her friends, family, and senses. But goddamnit, that UK accent keeps drawing her back in for one more try at romance.
If you've read Anna Todd's series of novels, you may already know whether our tumultuous central couple can kiss and make up this time, like every other time. But judging from the trailer above, it looks like rough seas ahead for Tessa and Hardin, with more sensual and adult shots than ever before: things are changing, the couple is growing up, and who knows whether their love is strong enough to last?
We're set for at least one more film in the series in the near future, filmed back-to-back with this one and titled (ugh) After Ever Happy, as well as a reported prequel and potentially another sequel. So if you want to stay updated with this never-ending contemporary love story, you'll need to catch After We Fell first—it seems Amazon Prime Video is the place to be.