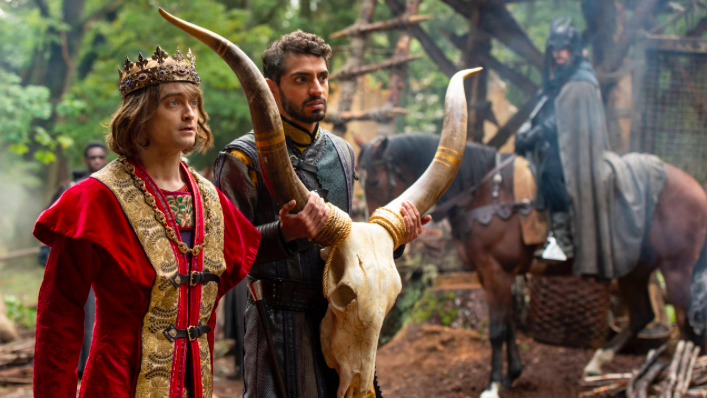 The second season of Stan's Miracle Workers is here to get medieval on your ass

---
In the beginning, there was season one of Miracle Workers, a workplace comedy airing exclusively on Stan in Australia starring our lord and saviour Steve Buscemi and the boy who lived, Daniel Radcliffe. Lo, the series did follow a pragmatic version of God and his angels, working to manage the lives of his people on earth.
Sign up for Flicks updates
Now, the gods of Good Television Comedy have given unto us another season of the anthology series – but this time, the show's talented ensemble cast are playing entirely different roles in an entirely different story, set in Ye Olde Medieval times. In this rejigged version of things, it looks like Radcliffe is now playing an incompetent royal heir, and the formerly divine Buscemi is now some kind of peasant ruffian.
The above trailer keeps things light and breezy, poking fun at the ignorance and barbarism of the dark ages with a little gleeful anachronism – Radcliffe has his bard cycle through a sung playlist called 'Party Mix', and Aussie actress Geraldine Viswanathan incredulously sits in on a class about how the earth is definitely flat. Some things never change, I guess.
Executive produced by SNL head honcho Lorne Michaels, new episodes of Miracle Workers: Dark Ages air weekly on Stan at the same time as in the US, where Miracle Workers was the number one new cable comedy last year. For god's sakes, why not give it a watch?