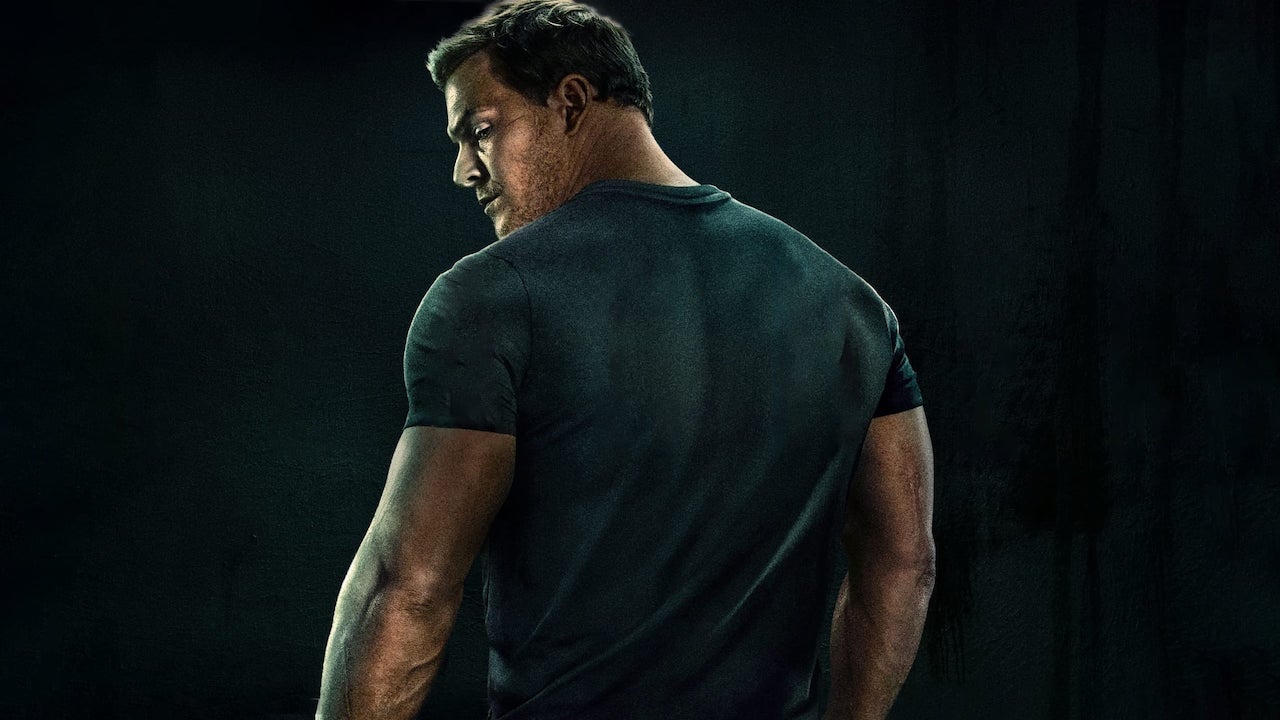 The first bone-crunching season of Reacher is now streaming

---
No chains can hold Jack Reacher—the big guy just snaps apart a pair of zip ties around his wrists in the trailer below, holding the broken plastic like a real smart arse. "You guys recycle?"
The character was first introduced in Lee Child's debut novel Killing Floor, and has since taken on a brash life of his own. Fans and critics are eating up Amazon's newest iteration Reacher, an eight-episode thriller series: it's streaming now, exclusively on Prime Video.
Cleverly, the first season of Reacher mystery strands this huge guy in a tiny town, fresh out of prison and forced to defend himself against accusations of murder.
When the body count begins piling up, Alan Ritchson's beefy protagonist joins some local cops to get to the bottom of it all. Of course he has a personal stake in the killings, and of course he's going to use both wits and some good ol' fashioned physical violence to set things right.
Tom Cruise previously appeared as Jack Reacher in a couple of films throughout the 2010s, bringing a bunch of recognisable star power to the part. But newbie Ritchson brings a fresh-faced authenticity to this new series, as our critic Travis Johnson highlighted in an entertained review of the first season.
Apparently, Ritchson's interpretation is an enjoyably smug blend of Sherlock and Schwarzenegger. "The TV Reacher is recognisably the literary Reacher, and fans of the books—or fans of efficient, fun action thrillers in general—are in for a hell of a ride."