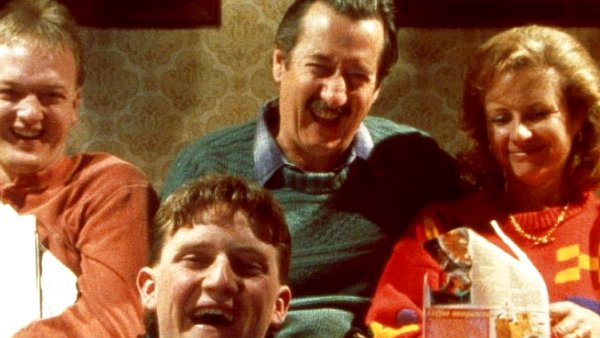 The Castle has been voted the greatest Australian film ever made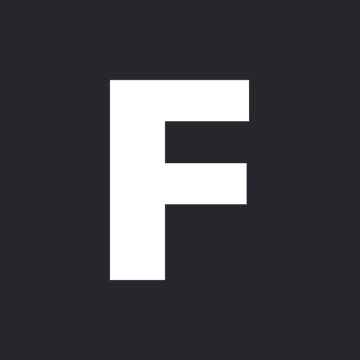 ---
In June the Adelaide Film Festival launched its #YouMustSee initiative, asking the Australian public to decide the best Australian films ever made.
The answers are in, folks, and two true blue comedies have taken the top prizes.
Director Rob Sitch's 1997 comedy The Castle, a David and Goliath story about one man fighting the compulsory acquisition of his home, has been voted the best Australian film ever made.
In second place is director P.J. Hogan's inimitable Muriel's Wedding, which features one of the great performances from Toni Collette. And in third place is the powerful indigenous drama Samson & Delilah, which arrived in cinemas in 2009.
Responding to the news, Sitch said: "That acknowledgement is of course going straight to the pool room…or, if we ever do a sequel…the man cave… It's worth pointing out that after all these years Darryl has been proved right about 3 Highview Cresent Coolaroo…next year, in real life, it's getting the NBN!"
Throughout the duration of the poll, over 450 films were voted for. In the top 100, seven films are from Indigenous directors. 10 films star David Gulpilil and women directors represent 26% of the Top 100.
Here are the top 100 #YouMustSee films.
1 The Castle 1997
2 Muriel's Wedding 1994
3 Samson and Delilah 2009
4 Rabbit-Proof Fence 2002
5 The Adventures of Priscilla, Queen of the Desert 1993
6 Gallipoli 1981
7 Wake In Fright 1971
8 Picnic At Hanging Rock 1975
9 Lantana 2000
10 Strictly Ballroom 1991
11 Mad Max 1979
12 Mad Max : Fury Road 2012
13 The Dressmaker 2015
14 Sweet Country 2017
15 Ten Canoes 2006
16 Animal Kingdom 2010
17 The Babadook 2014
18 Red Dog 2011
19 Walkabout 1971
20 Shine 1995
21 Moulin Rouge! 2001
22 Chopper 2000
23 Bad Boy Bubby 1993
24 Two Hands 1998
25 The Year My Voice Broke 1987
26 Snowtown 2011
27 Lion 2016
28 Mad Max II 1981
29 Breaker Morant 1980
30 Crocodile Dundee 1986
31 Storm Boy 1976
32 The Dish 2000
33 The Sapphires 2012
34 The Tracker 2002
35 Looking For Alibrandi 1999
36 My Brilliant Career 1979
37 Sunday Too Far Away 1975
38 Look Both Ways 2005
39 Newsfront 1978
40 The Proposition 2005
41 Beneath Clouds 2002
42 Malcolm 1986
43 The Man from Snowy River 1982
44 Romper Stomper 1991
45 Breath 2017
46 Japanese Story 2002
47 Somersault 2004
48 Kenny 2006
49 Wolf Creek 2005
50 Australia 2008
51 Babe 1995
52 Cargo 2017
53 Love Serenade 1996
54 The Piano 1993
55 Charlie's Country 2013
56 Last Cab to Darwin 2015
57 52 Tuesdays 2013
58 Mary And Max 2009
59 The Boys 1997
60 Dogs in Space 1986
61 Head On 1998
62 Proof 1990
63 Candy 2006
64 Mystery Road 2013
65 Blessed 2009
66 Bran Nue Dae 2009
67 Holding the Man 2015
68 The Chant of Jimmie Blacksmith 1977
69 Gettin' Square 2003
70 He Died With A Felafel In His Hand 2001
71 Dead Calm 1989
72 Death In Brunswick 1990
73 The Black Balloon 2007
74 Bliss 1984
75 Cosi 1995
76 Don's Party 1976
77 Girl Asleep 2015
78 The Big Steal 1990
79 The Cars That Ate Paris 1974
80 The Sum of Us 1994
81 Beautiful Kate 2009
82 Crackerjack 2002
83 Happy Feet 2006
84 Sweetie 1989
85 The Year of Living Dangerously 1982
86 They're A Weird Mob 1966
87 Ali's Wedding 2017
88 High Tide 1986
89 Wyrmwood 2010
90 Careful He Might Hear You 1983
91 Jasper Jones 2017
92 Little Fish 2005
93 Lucky Miles 2007
94 Man Of Flowers 1983
95 Paper Planes 2014
96 Road to Nhill 1996
97 Sherpa 2015
98 An Angel At My Table 1990
99 Idiot Box 1996
100 Jedda 1954