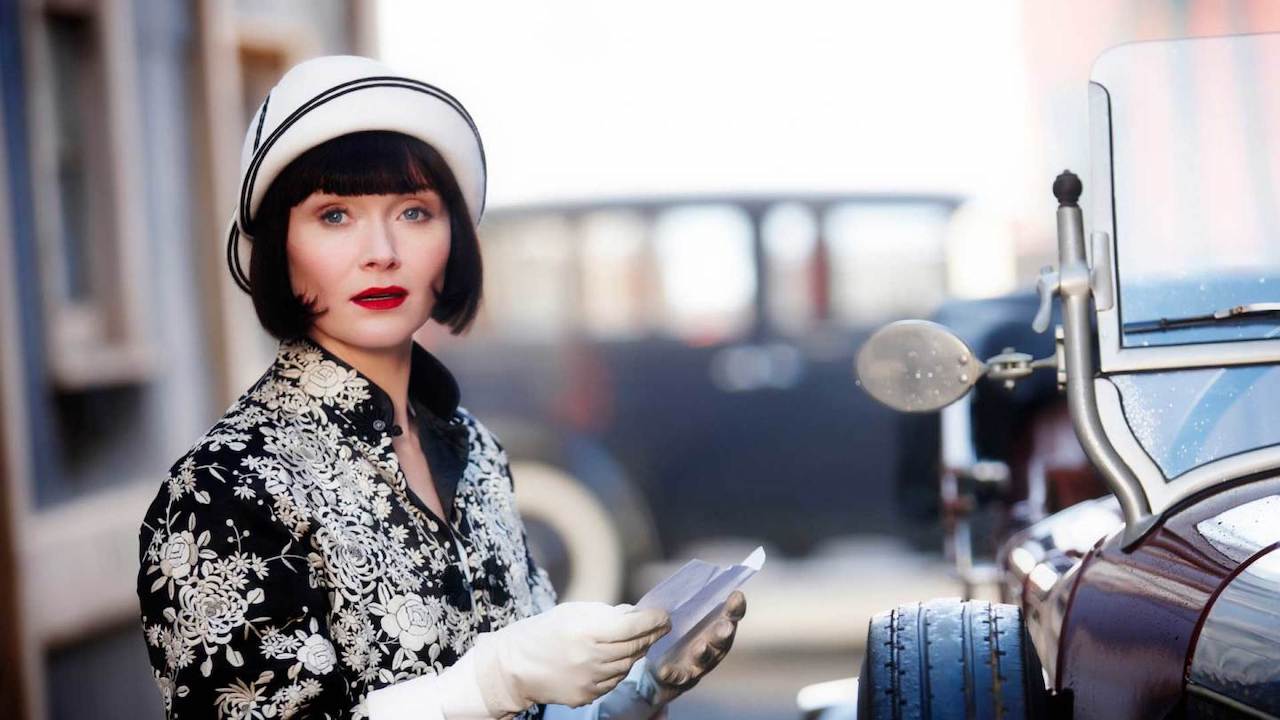 Step stylishly back in time, with seasons 1-3 of Miss Fisher's Murder Mysteries on Netflix

---
Miss Phryne Fisher has worn a lot of hats. We mean that in a literal sense (the dame has never met a cloche or a rakish fascinator she didn't like), but also looking more broadly at the slew of spin-off projects that have sprouted from Miss Fisher's Murder Mysteries.
The character was first created by Kerry Greenwood in a string of best-selling detective novels, then brought to the small screen by Deb Cox and Fiona Eagger for three glamorous seasons. You can now check out all 34 episodes of Essie Davis as Phyrne Fisher on Netflix Australia.

Set in 1920s Melbourne, Miss Fisher's Murder Mysteries is like if Christie's Miss Marple were younger, more fashion-forward, and more willing to antagonistically flirt with the detective inspector who's always two steps behind her. The clip below gives you some idea of the dynamic between bohemian Phryne and Detective John "Jack" Robinson (Nathan Page)—their first meeting way back in season one, before he knew better than to fall for her 'clueless flapper' façade.
Capable of anything, Miss Fisher then made a daring leap to the big screen with Miss Fisher and the Crypt of Tears, a fan-pleasing (and fan-funded!) cinematic adventure.
Even with the terrific Essie Davis seemingly done with Miss Fisher for now, the character lives on in multiple forms. There's Miss S, a Mandarin-language adaptation set in 1940s Shanghai, and Ms Fisher's Modern Murder Mysteries, following Phryne's free-wheeling niece in 1960s Melbourne.
Before digging into those spin-offs, you can Charleston your way back to the roaring twenties on Netflix, where seasons one to three of Miss Fisher's Murder Mysteries can be found for Australian subscribers. Mystery solved!