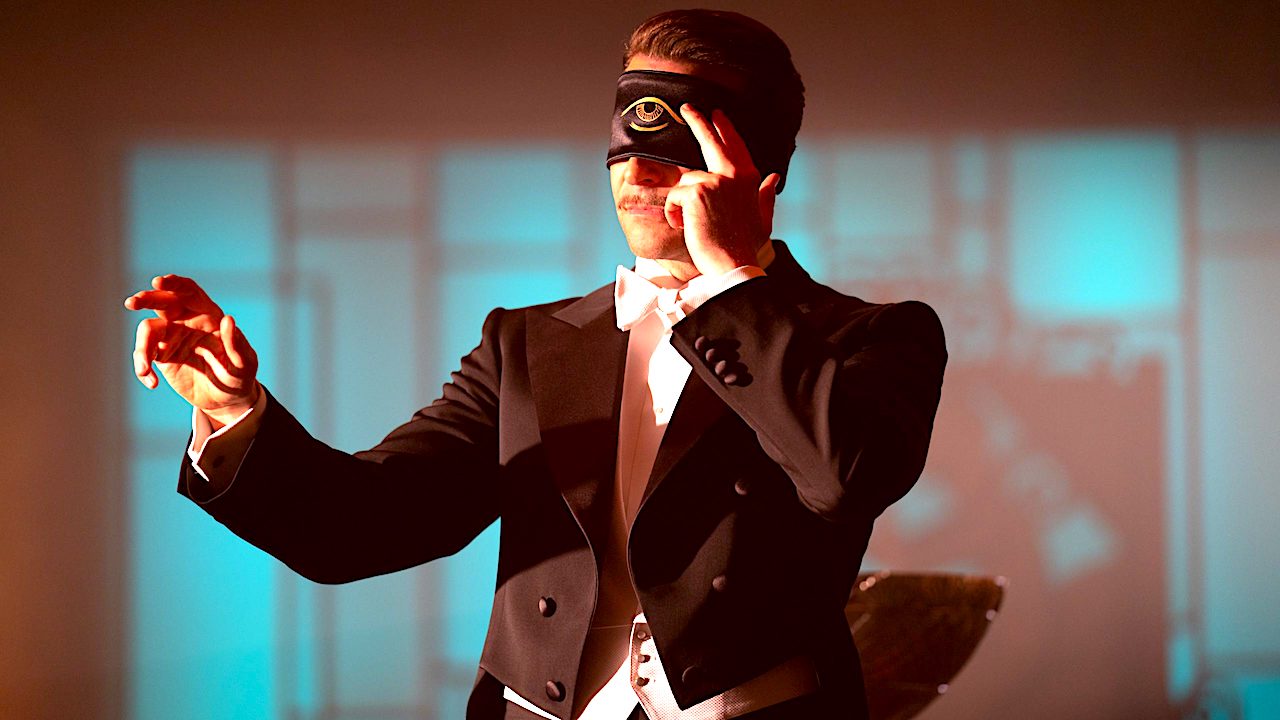 Step right up! Trailer and release date for dark circus noir Nightmare Alley

---
The monsters aren't supernatural in Guillermo Del Toro's next project—although we would love to see Willem Dafoe presenting the child-eating Pale Man or sexy Shape of Water fish-guy in his circus' freak show.
Nightmare Alley has some horribly human scares in store for us instead. Step right up and see the trailer below, with Bradley Cooper, Cate Blanchett, Rooney Mara, Toni Collette, Ron Perlman, and Dafoe as the sinister circus troupe of your darkest dreams.
Our first full look at Nightmare Alley is drenched in Del Toro's signature palette of late: all sickly period colours, turquoise and sepia with vicious red accents. The 1947 noir film used black-and-white to tell William Lindsey Gresham's dark tale of a carny (Bradley Cooper in this version) who uses whatever and whoever he can to manipulate money out of a gullible audience.
From the lurid thrills of the fairground, to the elaborate mind-reading shows he puts on with the help of a wicked psychologist (Cate Blanchett), our anti-hero is setting himself up for one nightmare of a fall. "Well, we've had our share of snake-charmers in the past", Oscar-nominee Richard Jenkins warns. "We deal with 'em."
In such a strong cast, I'm calling it now that the surprise stand-out will be David Strathairn as the circus' hopeless drunkard Krumbein. In the 1947 film, Ian Keith delivers an unforgettably bleak monologue as the same character, and Del Toro wouldn't let the staggering moment go to waste for his remake. Hopefully.
If this trailer has you electrified like poor Rooney Mara in whatever gimmicky device she's strapped to, get excited to see Nightmare Alley in cinemas soon. You don't need Cooper's psychic skills to see that it's something special.