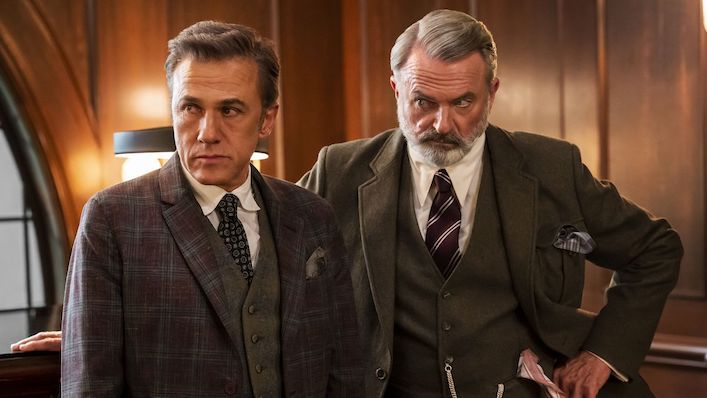 Stan announces a new slate of originals, including a Christmas dramedy and more Bump

---
Stan stands its ground as the all-Aussie streaming service, still the nation's second-most popular platform behind the international juggernaut Netflix. It's pretty impressive that so many subscribers across Australia keep coming back for Stan's broad library, in particular the homegrown Originals like teen pregnancy dramedy Bump.
The feel-good family sitcom is just one of many titles getting a helpful boost from Stan, adding another two seasons to its upcoming production slate for 2022. The platform has announced Bump season two and three, plus spin-off series Year Of, as just a few of the many buzzy original film and TV projects to arrive on Stan in the coming months.
The service's Chief Content Officer Cailah Scobie celebrated the recent announcement by saying that Stan is "thrilled that our new slate of originals will feature a who's who of Australian and international actors and creatives." You've probably already heard mention of Zac Efron's lead role in Stan Original movie Gold, and the controversial Cannes success Nitram, which earned star Caleb Landry Jones a Best Actor award.
Sign up for Flicks updates
The titles still-in-production seem just as star-studded. Christmas On The Farm features Aussie talent Poppy Montgomery, Hugh Sheridan and Darren McMullen as city-slickers scrambling to maintain a holiday ruse, and Wolf Like Me is a 'genre-bending' relationship drama starring Josh Gad and Isla Fisher as a new couple with a wild secret.
Other famous pairings to feature in upcoming Stan movies include our glorious header image team-up of Sam Neill and Christoph Waltz in the magical fantasy-adventure The Portable Door, and Sam Worthington and Phoebe Tonkin in the 'muscular thriller' Transfusion.
But if you're after something you already know and love, it's good news that Claudia Karvan and Nathalie Morris will return for two further seasons of Bump. The familiar teachers and students of Bump will return for the green-lit spin-off series Year Of, too, focusing on the liminal space between school and what lies beyond.
The announcement of Stan's 2022 slate and some of this year's impending releases looks mighty good for Stan, even when we only know the tantalising basis for a few of the upcoming projects. That's the case with Ironside, another drama from Gregor Jordan (dang this guy's busy at the moment!) fictionalising the AFP and FBI's recent successful use of the encrypted ANOM app to trap international criminals; and Bad Behaviour, an episodic adaptation of Rebecca Starford's intense novel set in an exclusive girls boarding school.
Whether you're already a paying fan of Stan or a non-subscriber curious about what originals the platform has to offer, we'll have more info on each of these exciting projects as they're released, so stay tuned.