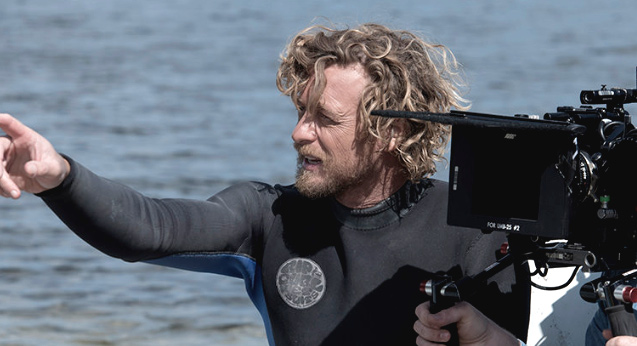 Australian actor-cum-director Simon Baker has won a major award for his feature film directorial debut, Breath. On the weekend Baker won Best Director of a Feature Film at the annual Australian Directors' Guild Awards, which recognise achievements in mediums such as film, television and interactive media.
The award arrives less than a week into Breath's theatrical release. Our critic, Blake Howard, described the film as "as spiritual surfer movie that drips with authenticity" and a drama that "makes a profound impact in its portrayal of surfing as a physical and spiritual pursuit."
The other winners at the 2018 ADG Awards, which was held at the Sofitel hotel in Melbourne, including Larissa Behrendt for her documentary After the Apology, and director/cinematographer Ray Argall, who received the Cecil Holmes Award. Argall's new film, Midnight Oil 1984, opens in Australian cinemas on May 10.
The annual Australian Directors Guild Awards, established in order to celebrate the outstanding achievements and contributions by Australian Directors, are the only peer-judged awards for directors in Australia.