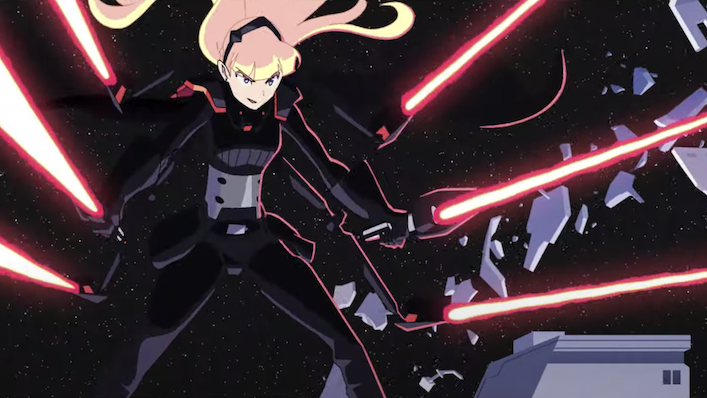 Full trailer and voice cast announced for anime anthology Star Wars: Visions

---
Star Wars has always had a strong streak of Japanese influence in its cinematic lightsaber battles. George Lucas was, after all, partially inspired by the samurai cinema of Kurosawa, and the Vader-esque full-face masks of Meiji period headgear.
Now, Disney+ is letting that flavour come boldly through, in an upcoming anime anthology show entitled Star Wars: Visions. Seven anime studios have been given free reign to reinterpret the Star Wars universe in a series of nine unconnected short films, with creators TRIGGER and Science Saru each completing two episodes. All of Star Wars: Visions will arrive on Disney+ on September 22.
With the recent announcement of Visions' multi-lingual voice cast, fans will have the option to hear either a subtitled Japanese cast of veteran anime talent or an English-language dub featuring stars both new and familiar to this galaxy far far away.
Let me rattle off a few of the big Hollywood names on board: Lucy Liu, Joseph Gordon-Levitt, Alison Brie, Neil Patrick Harris, David Harbour, Kyle Chandler, Henry Golding, Jamie Chung, and George Takei (you know, from that other Star-centric franchise).
Could be nice to switch between sub and dub each episode, experiencing all of what Visions has to offer. But let's not lose focus of the visuals here: Disney+ has released the official trailer above, showing off the diverse and heightened art styles and characters we've never quite seen before in live action or the Western animation of series like The Bad Batch. I'm currently most excited for 'The Twins', another explosively colourful and cartoonish story from studio TRIGGER that looks just as much fun as their bombastic film Promare.
Feels like a bit of a full circle moment, with one of the galaxy's most popular and replicated sci-fi sagas coming back to its roots in samurai action and adventure storytelling. Step aside Mandalorian: it's time for the Japandalorian (I'm so sorry).