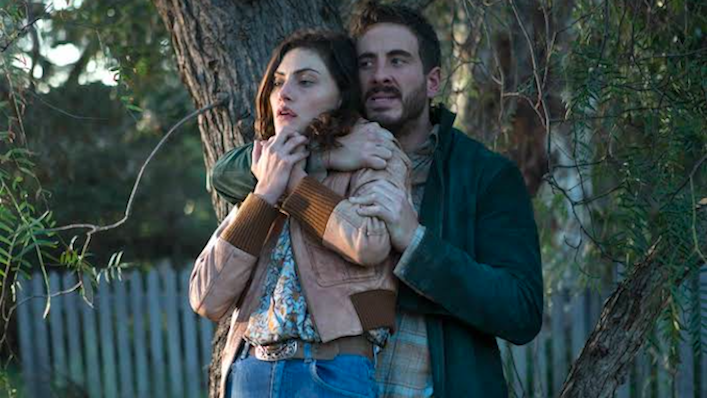 Season 2 of Stan's Logie-winning Bloom is currently filming in Victoria

---
In the first season of the Stan original series Bloom, residents of the dinky country town of Mullan discovered a mystical "fountain of youth." This gave some locals such as Animal Kingdom Oscar-nominee Jacki Weaver a second chance at adulthood. Of course, with great power comes great responsibility, and a mysterious berry that allows people to restore their youth is going to inevitably cause some tension in the neighborhood.
Now, fans of the six episode series will see their hope revived. Stan has confirmed that a second season of the show, with an all-new stacked cast list, is currently filming in regional Victoria.
Sign up for Flicks updates
Joining actors such as Bryan Brown and Phoebe Tonkin are successful Aussie exports Bella Heathcote, seen in Tim Burton's Dark Shadows, and House Husbands' Gary Sweet, as well as the hyper-talented young actor Ed Oxenbould from M. Night Shyamalan's The Visit and Paul Dano's Wildlife. While the new cast's roles are unspecified as of yet, we know a few plot details for season two already, namely that the supernatural plant has "transformed, and its side effects are far more severe." Stan has promised that "a battle between science, nature, and faith" will erupt across subscriber's screens.
Film Victoria's CEO Caroline Pitcher congratulated the show's creative team on the "incredible…response to Bloom from audiences here and abroad," noting that Bloom's regional Victorian settings bring "a wide range of opportunities and economic benefits to local communities."
Bloom received five AACTA award nominations and won the 2019 Logie for Most Outstanding Miniseries in 2019. Yyoung and old viewers alike will have to wait until next year to see how season two of the series pushes its fantasy themes further.