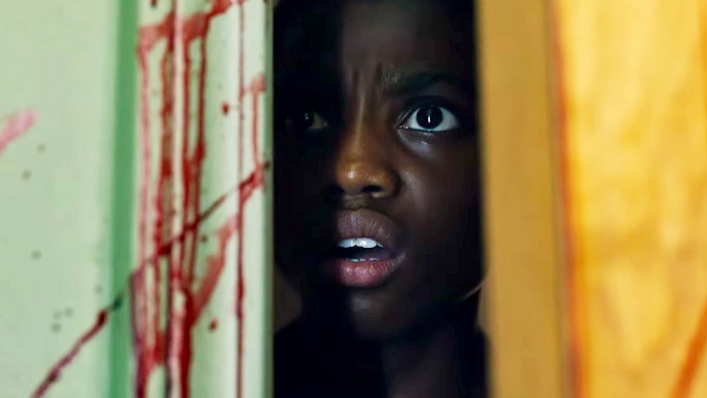 Say my name, say my name: the first trailer for Candyman is building serious buzz

---
We all remember the creepy remix of I Got Five On It in the promotional material and final climatic scenes of Jordan Peele's Us. The film took a smooth, innocuous RnB hit and turned it into something truly worthy of a horror movie.
Now, Peele has done it again with the trailer for Nia DaCosta's Candyman sequel, which he produced. Why did this trailer have to mess with Destiny's Child hit Say My Name??? Can't you leave my favourite songs from my childhood alone?? I'll never listen to So Fresh: Hits of Summer 2002 in the dark again.
The above trailer is here to give you everything you could want from a sequel to Bernard Rose's iconic, disturbing adaptation of a Clive Barker novel: bees, a bloodied hook-hand, some dumb white people not taking a black urban legend seriously enough. The sequel also looks to be building upon the original film's implicit story of gentrification – we see Yahya Abdul-Mateen II's character, a trendy visual artist, mining a dilapidated housing project for artistic inspiration. It doesn't end well, obviously.
Nicely enough, the trailer also re-introduces Vanessa Williams' character from the first film, a single mom whose child was stolen by Candyman back in 1992 and had to be rescued by the end of the film. Abdul-Mateen seems to be playing the grown-up version of that child.
And while there's no big generous shot of returning villain Tony Todd as Candyman, he's confirmed to be back in the role that paid him a bonus of $1000 every time he got stung by a bee.
"And I got stung 23 times," he has noted. "Everything that's worth making has to involve some sort of pain. Once I realised it was an important part of who Candyman was, I embraced it."
Fair enough. A lot of pain and terror and super promising horror movie talent has gone into making this movie, and we can't wait to check it out on June 11. But did y'all really have to ruin Destiny's Child for me???? Come on, Jordan.