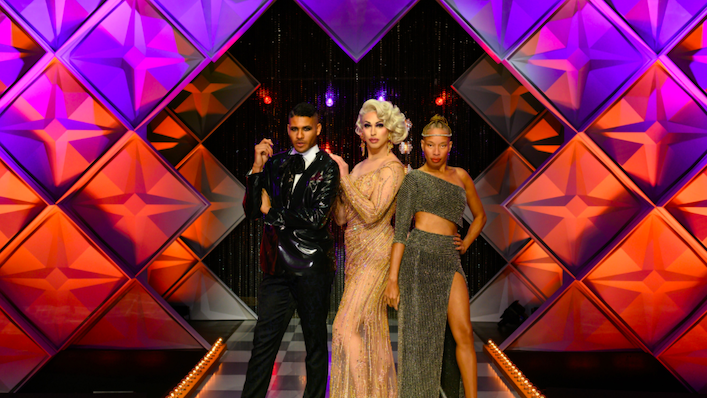 RuPaul's Drag Race All Stars Season 5 AND Canada's Drag Race are coming

---
Right now is a blessed but honestly kind of exhausting time to be a fan of RuPaul's Drag Race, the larger-than-life, Emmy-winning LGBTQ+ phenomenon that pits drag queens against one another in the search for America's Next Drag Superstar. Blessed, because season 12 hasn't even finished yet, and exhausting, because check out the below promos for not one, but two new seasons of Drag Race!
Sign up for Flicks updates
Airing in Australia exclusively on Stan, at the same time as the US, the first of the big premieres marks the fifth incarnation of Drag Race's All Stars seasons, where the most promising queens who didn't claim the crown in previous seasons are invited back to wreak revenge.
And All Stars season five looks like it's going to be one of the strongest batches of returning girls yet, with formidable queens like robbed Season 9 star Shea Coulee, hilarious lip-synch assassin Jujubee and Alexis Mateo, season three's loveable Puerto Rican showgirl. Check out the rest of the cast in the Instagram RuVeal below:
Surely you're already pretty gooped and gagged from that news alone. But wait! There's more, with a delightful maple syrup twist on the usual reality competition shenanigans: the first sneak peek of Canada's Drag Race, hosted by season 11 runner-up and Queen of the North Brooke Lynn Hytes. Even without Mama Ru overlooking the proceedings, Canada's Drag Race looks like a hit, with a new slew of queens for international audiences to fall in love with. Meet the gals in the video below.
Whew, okay, let's schedule this out: the current season of regular RuPaul's Drag Race will conclude in a coronavirus-incited 'virtual finale' on May 29, before RuPaul's Drag Race All Stars Season 5 begins on June 6. Then, on July 3, Canada's Drag Race will continue the fabulous relay into hearts and minds until it inevitably gets overlapped by yet another Drag Race spin-off (probably). Sounds like a bit much? Too bad: in the words of Ru herself, "bring back my girls!!!"
All seasons of RuPaul's Drag Race and RuPaul's Drag Race All Stars are available on Stan.