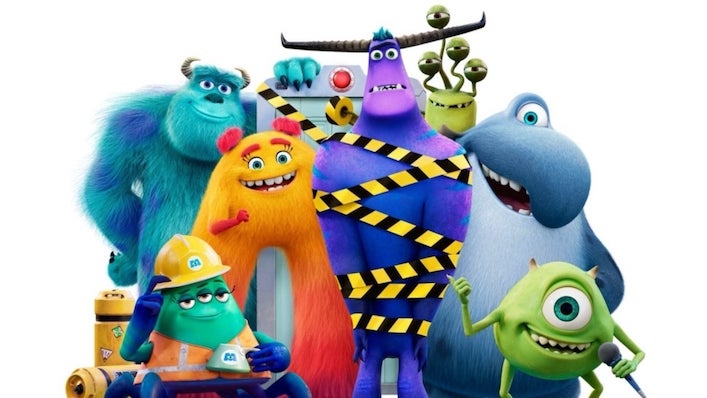 Pixar's not-so-scary series Monsters At Work arrives on Disney+ next month

---
The monsters of Pixar's Monstropolis have never actually been monstrous by any means. If you or your kids loved the 2001 movie Monsters, Inc., you'll remember that one pesky human child even shifted the entire economy away from scares and towards a laugh-based model, taking advantage of the character design's googly eyes and bright colours to entertain rather than terrify.
Arriving on Disney+ this July 7, a new sequel series Monsters At Work will show exactly that transition, following Mike Wasowski, Sully, and some new fuzzy/gloopy friends as they figure out how to be funny for money.
Considering the show's cast of comedians and sitcom voice talent, it should be easy, right? John Goodman and Billy Crystal return in their beloved roles from the original film, as well as Mindy Kaling, Henry Winkler and Ben Feldman as our new purple protagonist Tylor Tuskman.
New episodes of Monsters At Work will arrive exclusively on Disney+ every Wednesday from July 7, your midweek opportunity to escape into a silly and colourful world not so different from our own.
Okay, it's pretty different, but that contrast is a major part of Monstropolis' charm: I always loved that the monsters have deeply boring and human names, like Mike, Bob, Roz.