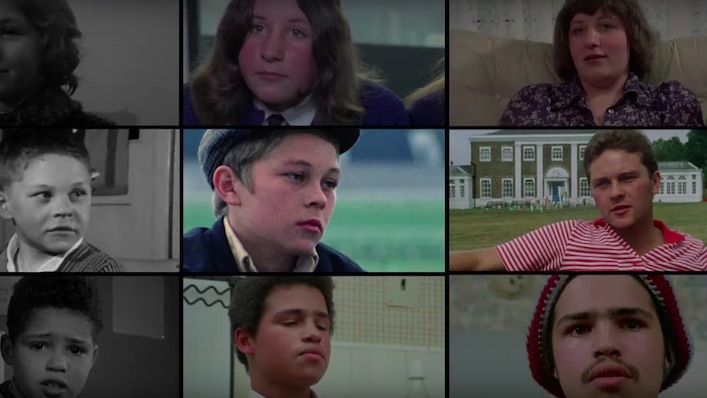 Michael Apted's poignant Up documentary series is now on SBS On Demand

---
In 1964, documentary filmmaker Michael Apted selected a group of 20 British seven-year-olds from different socio-economic backgrounds, filming them as they prattled on about their lives so far, their childish perspective on the world, and their future ambitions.
Apted didn't expect then that he would reunite with these children every seven years for the rest of his life. But thank god he did, because the resulting and ongoing 'Up series' is one of the most important works of documentary ever committed to film.
Now that the entire series is available on SBS On Demand, you too can get acquainted with the 12 remaining participants, who are now 64-years-old. If you need any further reason to check out the Up series, consider that it's among Roger Ebert's favourite works of film ever, and that he considered the series to "penetrate to the central mystery of life."
As the years go by, the Up series just seems to get more and more unbearably poignant, with the most recent 63 Up revealing the heartbreaking loss of one of the series' most big-hearted participants. Other ongoing dramas drawn from the participant's real lives include Neil's consistent struggle with his mental health and low income, Tony's many career transitions, and each person's experiences of marriage, divorce and parenthood.
Even in a purely visual sense, the Up series might bring a nostalgic tear to one's eye with its changing depiction of British life, starting with the seven-year-olds on grainy black-and-white filmstock, and ending with crisp digital footage of those same kids as rumpled-looking grandparents and professionals.
The Up series raises many fascinating implications about long-form filmmaking. Rven its failings give insight to how the world has changed since the series began; for example, Apted regrets not selecting more female participants in the first place, saying that he did not account for the rise of feminism and the fact that female 1960s schoolchildren may one day lead vibrant professional lives of their own.
So what's next for the Up series? Well, Apted has optimistically said that he'd like to still document the gang when he's 99 years old, at which point we'll be up to Up 84. But until then, the most recent installation is available on SBS On Demand for you to get updated. Click below to actually watch some lives flash before your eyes.