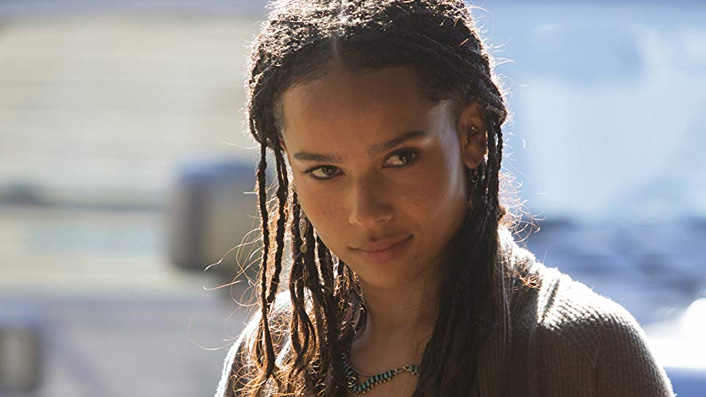 Meow we're talking: Zoë Kravitz is Catwoman to Robert Pattinson's Batman

---
Have there been a few too many versions of Batman? Yes. Are we still going to flip out a little bit every time there's new casting information about a new Batman? Also yes. Particularly when this upcoming reboot, to be directed by Cloverfield's Matt Reeves, has already taken one bold step in casting emo king Robert Pattinson as the emo superhero himself.
Sign up for Flicks updates
In the role of Catwoman, Batman's sometime-ally, sometime-adversary, Reeves has apparently secured Big Little Lies star Zoë Kravitz, who audiences might otherwise know as the daughter of Lenny Kravitz and Lisa Bonet (also making her Jason Momoa's step-daughter, weirdly enough). Kravitz is no stranger to the action game, making impressive appearances in Mad Max: Fury Road as a character delightfully named Toast the Knowing, and in mid-tier franchises like the Divergent films, and in Fantastic Beasts: The Crimes of Grindelwald.
Reeves slyly confirmed Kravitz's casting with a monosyllabic GIF, his Tweet of Kravitz merely saying 'Hello' sending commenters into a frenzy of approval and excitement. Jeffrey Wright and Jonah Hill are among the other names whose involvement in The Batman is currently rumoured, in the roles of Commissioner Gordon and either The Penguin or The Riddler respectively. But neither of those actors has merited a sneaky GIF tweet from The Batman's director…yet.
— Matt Reeves (@mattreevesLA) 14 October 2019
— Matt Reeves (@mattreevesLA) October 14, 2019
Most interestingly, Kravitz has already appeared as Catwoman prior to this announcement! In 2017's The Lego Batman Movie, Kravitz voiced a Catwoman minifig. So she's had at least some amount of practice being despicably catty.
The Batman is set to start production soon in anticipation of a June 25th, 2021 release date. So far, Batfans have only been let in on the above casting details, and Matt Reeves' promise that this entry will depict 'more Batman in his detective mode than we've seen in the films…It's very much a point-of-view driven, noir Batman tale'. That pitch sounds like an exciting, grounded new direction for The World's Greatest Detective – and any feline femme fatales that he's unlucky enough to cross.